Last Updated on January 18, 2023
UW-Stout's Master of Science in Technical and Professional Communication is a fully online 30-credit degree that prepares you to communicate in the 21st century. Designed for working professionals, our flexible curriculum provides an innovative, student-centered learning experience with the potential to transform your career on your schedule.
Our expert faculty teach courses in:
| | |
| --- | --- |
| user-centered designvisual rhetoricrhetorical theoryediting | instructional designproject managementcommunicating in multilingual environmentsspeech communication |
| | |
Program Overview
View program plans, credit requirements and course descriptions.
Technical and Professional Communication, M.S.

Certificates
Three graduate-level professional development certificates offer courses that are transferable into the degree program:
Professional Development Graduate Courses
Current high school teachers who wish to qualify to teach dual-credit courses (courses earning students high school and college credit) can earn up to 21 credits of ENGL graduate coursework. Please review the MS TPC Course Planner to learn more about courses and to see when they are tentatively planned to be offered.
Use the Request Information form to receive a program summary and learn more about the Master of Science in Technical and Professional Communication.
Tuition & Fees
Customized Instruction at UW Stout can be described as programs that are designed with the adult learner in mind. Other universities will present costs and value differently – make sure you're comparing apples to apples. If you're comparing UW-Stout's customized instruction tuition to our competitors, keep in mind:
Customized instruction tuition rate includes the textbook rental fee.
There are no additional university-based semester or technology fees.
Students in customized instruction programs pay the same rate of tuition regardless if Wisconsin residents, out-of-state or international participants.
Value for Your Money
There's more to value than just tuition. UW Stout also provides:
Program Director – faculty with discipline expertise.
Student Services adviser – one point of contact, providing support to students for each program.
Course sequences and matrices – know what courses are offered when so you can plan ahead.
Courses and programs may be stackable for use in another program.
Courses are flexible and convenient for working professionals.
Career Services staff to assist you with career planning and professional development.
EXPAND ALLADMISSION REQUIREMENTSPROGRAM OBJECTIVESCOURSE SYLLABI & PLANNERFACULTYMSTPC ADVISORY COMMITTE
SHARE

Program Contact

Greg Schneider-BatemanProgram Director / Associate Professor340E Harvey Hall[email protected]
Adult Learner Support, Online Customized Instruction

Sara AngerAdult Student Services Coordinator311 Sorensen Hall715-232-5482[email protected]
---
APPLY NOWFINANCIAL AIDGRADUATE ASSISTANTSHIPSSTUDENT RESOURCES
Personal Laptop Recommendations & Software Requirements
In order to serve our online students better, we have created a set of minimum recommendations for personal laptops and software used in online courses. These specifications are the minimum recommended for Mac and Windows machines.
Personal Laptop Recommendations
Reside out of the state of Wisconsin?
Please read the State Authorization Reciprocity Agreements to learn more about your state's regulations for online degree completion.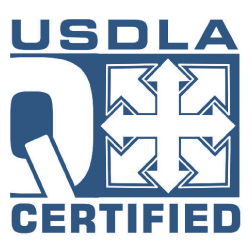 UW-Stout is proud to be the first University in Wisconsin to be certified for excellence in distance education practices.
Explore Similar Programs
Technical and Professional Communication, M.S.
Return to: Academic ProgramsGo to program websiteIntroductionMaster of Science Degree The graduate program in Technical and Professional Communication (MSTPC) is a 30-credit, online degree program designed for working professionals. The program attracts students who wish to work as technical communicators in industry, manage document production groups, or those intending to professionalize their communication skills to be more competitive in the job market.Flexibility. This program can be completed around your schedule, whether you need to enroll part-time or full-time.Quality Instruction. Program faculty have experience teaching in online environments, and the program is evaluated yearly to help ensure that students receive quality instruction.Variety. The program offers a wide variety of courses including rhetorical theory, usability and user-centered design, communication strategies for emerging media, visual rhetoric, project management, and international technical communication.AdmissionTo apply for the program, candidates need to apply to the UW-Stout Graduate School. To complete the application, e-mail a Statement of Goals, Resume, and Portfolio with Reflective Statements to the program director (see website). These additional application materials will be used during the admission selection process.To gain full admission to the program, the program selection committee requires that the applicant must hold a baccalaureate degree with an overall GPA of at least 2.75 GPA. The committee favors those students with academic and workplace experience writing and designing documents and those with keen interests in professionalizing their communication practices.RequirementsThe requirements for this degree include (a) minimum of at least 30 semester hours of graduate credit with an overall grade point average of 3.0 or better, with a minimum of 15 credits at 700-level or above; (b) approval for degree candidacy at the appropriate time; (c) program requirements must be completed in seven years or less; and (d) course distribution as follows:General Requirements
Master of Science DegreeTotal for graduation30 credits Core Courses12 credits Selected Studies15 credits Independent Research3-6 credits
Core Courses (12 credits)ENGL-700 Theory and Research in Technical CommunicationENGL-720 Rhetorical TheoryENGL-730 User-Centered Research for Technical CommunicatorsENGL-740 Visual Rhetoric for Technical and Professional CommunicatorsSelected Studies (15 credits)Choose 15 credits from the following:ENGL-512 Transnational Professional CommunicationENGL-615 Technical WritingENGL-635 Writing Technical ManualsENGL-637 Technical Writing PracticumENGL-712 Communicating in Multilingual EnvironmentsENGL-725 Advanced UsabilityENGL-737 Technical and Professional Communication PortfolioENGL-745 Communication Strategies for Emerging MediaENGL-750 Special topics in Technical and Professional CommunicationINMGT-565 Project ManagementINMGT-675 Advanced Project ManagementCOMST-508 Business and Professional SpeakingCOMST-710 Advanced Interpersonal Communication for ProfessionalsNote(s):*Up to 9 credits of approved graduate transfer coursework may be applied*Independent Research (3-6 credits)ENGL-735 Field Project in Technical and Professional CommunicationENGL-770 Technical and Professional Communication Thesis