Last Updated on August 7, 2022
MD UNDERGRADUATE PROGRAM
Doctor of Medicine (MD)Meet the health-care challenges of tomorrow with a career based on evidence-based practice, critical reflection, lifelong learning and the highest standards of professionalism.
Why study medicine in the BC Interior?
EXTENSIVE HANDS-ON LEARNING
Benefit from outstanding exposure to patients and clinical training experiences.
ENTHUSIASTIC PRECEPTORS
Learn one-on-one with an engaged community of more than 1,000 healthcare professionals.
CLOSE-KNIT LEARNING ENVIRONMENT
Foster close professional relationships with faculty, staff and classmates at UBC's Okanagan campus.
BEAUTIFUL BRITISH COLUMBIA
Train in 30 different small and rural communities throughout the BC Interior.
SCHOOL/LIFE BALANCE
Experience playtime and downtime in BC's Interior, exemplified by great four-season weather, some of Canada's most stunning landscapes, and boundless recreation opportunities.
WHAT DO I NEED TO KNOW
Admission to the MD Undergraduate program is highly competitive. Preference is given to BC residents with only 10 per cent (29 seats) of the annual seats available for out-of-province applicants. To be eligible to apply and enter the MD Undergraduate Program, applicants must have the following:
Canadian Citizen or Permanent Resident of Canada status
a minimum of 90 university-transferable credits (with grades) completed by April 30 in the year of program entry
a competitive Overall (or Adjusted) Academic Average to receive a full file review consisting of a full academic evaluation, a non-academic evaluation and, where appropriate, an Aboriginal Essay and/or Rural Remote Suitability Evaluation
a valid Medical College Admissions Test (MCAT) with minimum scores
a minimum of 6 credits of prerequisite courses (or equivalents) in English
Courses in Biology, General Chemistry, Organic Chemistry, and Biochemistry are strongly recommended, but not required. Visit the MD Admissions website for complete overview of admission requirements and timelines.Curriculum
YOUR CAREER OPTIONS
With clinical training widely distributed throughout British Columbia, we offer a unique approach to postgraduate medical education and support our learners to pursue lifelong learning opportunities and build lasting community connections.
UBC offers Family Medicine, together with 70 specialty and sub-specialty training programs recognized by the Royal College of Physicians and Surgeons of Canada and the College of Family Physicians of Canada. The duration of training varies from two years for Family Medicine to four to seven years for other specialties and sub-specialties.Family Medicine and Specialty Program
MEET YOUR PEERS AND PROFS
Find out what students, faculty, and alumni have to say about UBC's Southern Medical Program at ourstories.ok.ubc.ca.
OPPORTUNITIES AND SUPPORT
Becoming a physician is no small undertaking, but the MD undergrad experience is fostered by a UBC community and partners who root for your success. Learn more about research, funding and student-support opportunities that can help you reach your goals.Undergraduate Research
WELCOME TO UBC OKANAGAN
The University of British Columbia is a global centre for research and teaching, consistently ranked among the 40 best universities in the world. In the psychology program at UBC's Okanagan campus, you gain all the benefits of attending a globally respected university while studying in a close-knit learning community.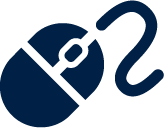 Refer to our Help Guide for full application instructions.