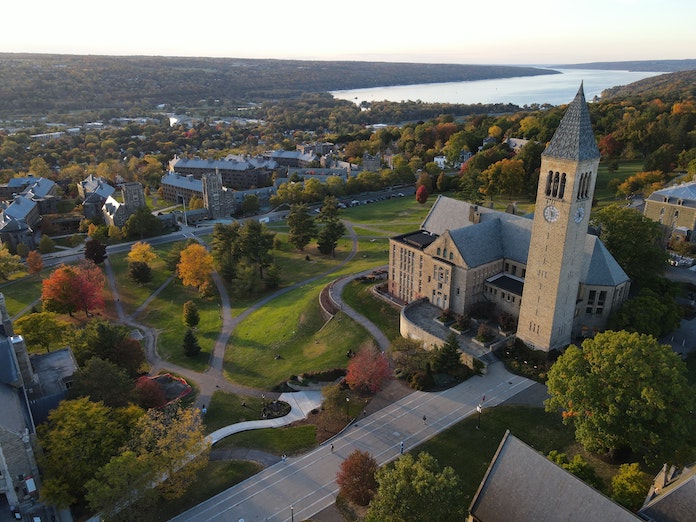 Cornell joins the rest of the Ivy ranks in historically low acceptance rates for the Class of 2025. With a 30% surge in application volume over last year's pool of 51,500, Cornell received roughly 67,000 applications this past cycle and admitted 5,836—that makes for an 8.7% acceptance rate, down from 10.7% last year. For perspective, Cornell's acceptance rate for the class of 2012 was 20.7%. Cornell's release of admissions data in April 2021 comes as a departure from last year's decision to withhold numbers until its annual midsummer reporting.
DRIVING FORCES BEHIND CORNELL'S LOW ACCEPTANCE RATES
Test-optional pandemic policies account for the ultra-competitiveness of the 2021 admissions cycle: with the ACT/SAT tests on hiatus from their posts as gatekeepers of elite colleges and universities, applicants far and wide tossed their hats into previously unreachable rings.
Virtual admissions outreach also spurred application volume at schools like Cornell. As the pandemic closed campus to prospective students for tours and info sessions, Cornell's website featured a virtual visit hub including videos of campus and housing tours, interviews with students, and information sessions. The upside to campus closures and COVID creativity: students from a wider demographic could reach the Finger Lakes from their living rooms. Of those admitted to the Class of 2025, students hail from every U.S. state but Wyoming; and 34.2% self-identify as underrepresented minorities.
HOW TO INCREASE YOUR ODDS AT CORNELL
KNOW WHAT MAKES CORNELL UNIQUE
When it comes to Ivy League schools, many applicants are overly focused on prestige without taking the time to consider what makes one Ivy different from another. But what flies at Brown won't necessarily get you into Cornell (hint: you won't want to rave about an open curriculum in your Cornell supplemental essay).
Ezra Cornell and A.D. White founded the university in 1865 on the radical idea that they would create an "institution where any person can find instruction in any study," including practical disciplines like the agricultural sciences that would benefit working Americans. If you have interests and experiences in fields like farming, food sciences, or labor relations, you might be a great fit for Cornell and should certainly highlight those in your application essays. One TTA student who was admitted to Cornell wrote an essay connecting his summer job at a steel mill to income inequality in the US.
You should also know that, as a land-grant university, Cornell has a focus on public service within New York because it receives state funding for several of its programs. At the same time, it is a major research institution with global connections. When you apply to Cornell, you would be wise to highlight any public service or global experiences you've had. (But be sure to avoid the cliché essay about how your two weeks volunteering with happy orphans in Costa Rica made you so grateful for all of your blessings in life…connect with us on essay guidance to avoid these pitfalls!)
Get our expert guidance on your college essays.
Cornell's requirement that students apply directly to one of its eight undergraduate colleges is another way the university differs from the other Ivies. As you prepare to write Cornell's College Interest Essay, you'll want to spend time researching the websites of the colleges that interest you. Your choice of college should be based on your track record of scholarly activity in a specific field—in other words, on what you've actually done, not what you hope to do. You can write the most passionate essay about how you want to revolutionize rice farming in South Asia to mitigate hunger and greenhouse gas emissions; but unless you have backed this interest with high-level research in sustainable agriculture and work experience on a farm, you won't be as convincing to admissions readers and should consider a different college that aligns better with your academic experiences.
UNDERSTAND THE NUMBERS
Early versus Regular Decision Acceptance Rates: As we've discussed on the TTA blog, at schools like Cornell that offer a binding Early Decision (ED) plan, students' odds of admission can increase significantly if they apply ED. Of the 5,836 students admitted to Cornell's Class of 2025, the university has not yet specified what percentage was admitted in the ED round, but we can get a sense from the class of 2024 data: the Early Decision acceptance rate was ~24%, while Regular Decision was 8.7%.
Anxiousness around COVID-19 fueled ED application volume this past cycle, but it also plagued schools who were eager to lock in tuition money as early as possible—offsetting factors which meant that ED acceptance rates weren't quite as low in 2020 as one might have expected. With the pandemic under more control now, it's likely that ED acceptance rates will "normalize" again, but odds of admission will always be higher in binding Early Decision plans. To protect their yield—the percentage of students who accept an offer of admission, a key metric for national rankings and for attracting the best and brightest—colleges want to admit students who they know will come. If Cornell is at the top of your list, you'll definitely want to apply Early Decision to have the best shot at admission.
Acceptance Rates Across Colleges: Cornell's general acceptance rate for the class of 2025 was 8.7%, but that doesn't tell the full story—students have to apply directly to an undergraduate college, where acceptance rates vary. Though we don't yet have college-specific acceptance rates for the most recent cycle, we can gauge relative selectivity among schools by looking at last year's data:
Class of 2024 General Acceptance Rate: 10.7%
College of Agriculture and Life Sciences: 14.7%
College of Architecture, Art, and Planning: 12.3%
College of Arts and Sciences: 8.8%
Dyson School of Applied Economics and Management: 8.0%
College of Engineering: 9.2%
School of Hotel Administration: 30.1%
College of Human Ecology: 23.1%
School of Industrial and Labor Relations: 16.5%
This data is most helpful if you are a younger student who still has a few years to cultivate an academic focus in one of these fields and optimize your odds of admission to that college. Unfortunately, it's not as simple as deciding to apply to the School of Hotel Administration (SHA) because it has the highest acceptance rate: "Students applying to a particular Cornell college or school solely on the basis of its acceptance rate may find that the selection process works against them," an admissions FAQ response reads. "During selection, all of the undergraduate colleges and schools carefully evaluate the "match" between an applicant's academic and personal interests and the program to which they are applying." And the SHA undergraduate admissions page specifies that they are looking for students with "a demonstrated passion for pursuing a career in the hospitality industry. We look for applicants who have leadership experience, a strong work ethic, and an appreciation for the challenges of running a business in the service industry, typically demonstrated through work experience in the field."
The Data on Hooks: 34.2% of students admitted to Cornell's class of 2025 self-identify as underrepresented minorities (URM), an increase from 33.7% last year. An URM is defined as American Indian (U.S.), Black (U.S), Hawaiian/Pacific Isle (U.S.) or any combination including one or more of these categories. All students of Hispanic ethnicity, regardless of race, are also considered URM. With colleges showing interest in increasing the diversity of their class composition, URM students have an admissions hook: if their test scores, GPA, and class rank are in range of a school, they will have a competitive advantage over other admissible students who do not have an admissions hook.
Nearly 20% of students admitted this year are also first-generation college students, or the first in their family to attend college in the U.S. First gen status is another admissions hook. While Cornell hasn't specified how many URMs are also first gen, we do know that first gens comprised 15% of admitted students last year—another sign of a trend that makes admissions more competitive for non-hooked students.
As far as other hooks are concerned, Cornell hasn't yet released this data for the class of 2025, but the class of 2024 contains 6.5% recruited athletes and 14.8% "descendants of Cornell alumni." And one more hook that we won't find any numbers on is institutional VIPs: celebrities, children of high-profile faculty or university administrators, and children of major development interest.
Since we don't know the overlap of these hooks—in other words, which recruited athletes are also URMs or children of alumni—it's not as simple as adding up all of these percentages to figure out how many students got in without hooks. What we do know is that if you are a non-URM and better at eSports than dribbling, and if your parents aren't famous and haven't donated a lot to Cornell, your academic profile (grades, test scores, class rank) will need to be at the very upper end of Cornell's range in order to pass the initial screening and even have your application read.
Stressed about the SAT? Let our Top Tier SAT tutors help you boost your scores.
Academic Profile of Admitted Students: Despite colleges and universities widely adopting a test-optional admissions policy due to the challenges of COVID-19 during recent admissions cycles, it's important to understand that students who submitted strong test scores in the '20-'21 cycle were at an advantage at all schools. The middle 50% of the class of 2024 scored 1410-1530 on the SAT and 32-35 on the ACT composite. But since this data reflects pre-pandemic testing, the averages for the class of 2025 (not published yet) are even higher. Testing averages spiked everywhere because only those who scored well reported. And among students who submitted class rank, 83.7% graduated in the top ten percent of their class.
Cornell has announced plans to continue test-optional admissions for students applying in both 2021 and 2022, but consider the fine print on their admissions page: "Cornell overall has not planned to adopt a test-optional admission policy permanently. As appears to be true at test-optional colleges and universities, we anticipate that many students who will have had reasonable and uninterrupted opportunities to take the ACT and/or SAT during 2020-2021 administrations will continue to submit results, and those results will continue to demonstrate preparation for college-level work."
But, here's an interesting exception. For '21 and '22, the following colleges "will be score-free and will not use test scores in the admission process":
College of Agriculture and Life Sciences
College of Architecture, Art, and Planning
Dyson School of Applied Economics and Management
School of Hotel Administration
The Cornell admissions page clarifies that the other four colleges—Arts and Sciences, Engineering, Human Ecology, and Industrial and Labor Relations—will be "test optional." For these, the admissions process will "include a review of test results they receive." So, if you'll be applying to one of these colleges at Cornell without a hook, it's safe to assume you'll need to be in the top ten percent of your class and not only take the SAT or ACT, but score at least a 1550 or a 35-36, respectively. But regardless of whether your college of interest is "score free" or "test optional," bear in mind that—as last cycle's explosion in application volume proved—any loosening of testing requirements results in increased competitiveness.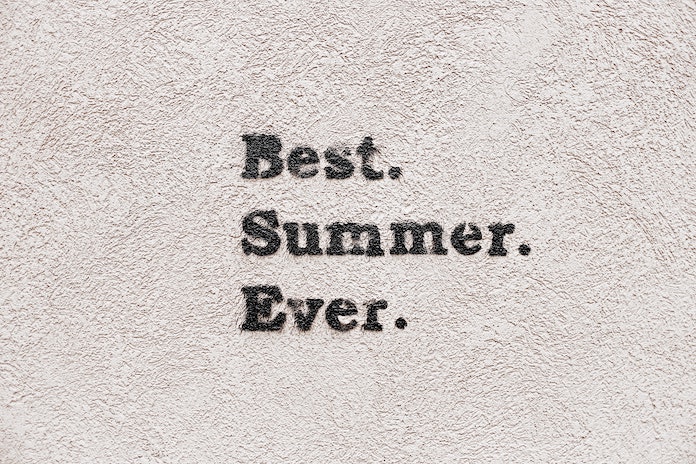 CAPITALIZE ON YOUR HIGH SCHOOL SUMMERS
Jahnay Bryan '23 cites the summer months as a key time for beefing up your application profile: "Summer enrichment programs can add nuance to your college application and make you stand out…it will directly demonstrate your commitment to a particular field or interest." At Top Tier Admissions, we guide students in cultivating academic interests and leveraging them for high-impact civic engagement. Summer is a key time for going above and beyond your academic coursework to pursue your own independent learning and then apply that learning in ways that benefit your community.
This is especially important at Cornell, where students apply directly to one of seven colleges: Agriculture and Life Sciences; Architecture, Art, and Planning; Arts and Sciences; Business; Engineering; Human Ecology; or Industrial and Labor Relations. In order to be competitive for any one of these specialized fields, students must demonstrate a track record of significant activity and intellectual pursuit in the relevant area (and even for the most popular Arts and Sciences college, demonstrated interest in a particular subject matter, be it Arabic or Art History or Cognitive Science).
Acceptance Rate for Cornell Agriculture and Life Sciences (CALS)
Cornell's College of Agriculture and Life Sciences, known as CALS, is one of the university's most renowned and competitive colleges. As of my last knowledge update in September 2021, CALS had an undergraduate acceptance rate of around 10-11%. It's important to note that this rate can fluctuate slightly from year to year. Cornell's admissions process is highly selective, making it a challenging endeavor to secure a spot in CALS.
Factors such as strong academic performance, a compelling application essay, and outstanding letters of recommendation are crucial in increasing your chances of admission to CALS. Additionally, showcasing your passion for agricultural and life sciences through relevant extracurricular activities and experiences can significantly enhance your application.
Easiest College to Get into at Cornell
Cornell University is unique because it has a combination of public and private colleges, each with its own acceptance rate and admission criteria. Among Cornell's colleges, the easiest one to get into might be the College of Agriculture and Life Sciences (CALS), which is relative to the competitiveness of other colleges at Cornell. However, it's essential to emphasize that "easiest" does not mean "easy." Admission to any college at Cornell is a challenging feat, and CALS is no exception.
In terms of acceptance rates, some of the other colleges at Cornell, like the School of Hotel Administration, may have slightly higher acceptance rates compared to CALS. Nevertheless, the admission process remains highly selective, and applicants should not underestimate the competition.
Acceptance Rate for International Students at Cornell
Cornell University is known for its global reach and diverse student body, which includes international students. While the university does not publish separate acceptance rates for international students, it's generally believed that international students face a slightly more competitive admission process due to the limited number of spots available for non-U.S. citizens. However, Cornell actively seeks to create a diverse and inclusive environment, and international students have a fair chance if they meet the rigorous academic and application requirements.
To improve your chances as an international student, you should excel academically, prepare a compelling application essay, and highlight how your unique background and experiences will contribute to Cornell's diverse community.
How to Get into Cornell School of Agriculture and Life Sciences
Getting admitted to the Cornell School of Agriculture and Life Sciences requires a well-rounded and competitive application. Here are some key steps to increase your chances of gaining admission to CALS:
a. Strong Academic Record: Your high school academic performance is a crucial factor. Maintain a high GPA and take challenging courses, especially in subjects related to agriculture, life sciences, and other relevant fields.
b. Standardized Testing: Submit competitive SAT or ACT scores. While some schools are test-optional, standardized test scores can still boost your application's strength.
c. Extracurricular Activities: Participate in extracurricular activities related to your field of interest. Join clubs, engage in research, or intern in relevant organizations to demonstrate your passion and commitment.
d. Exceptional Essays: Write a standout personal essay that reflects your goals, interests, and why CALS is the right fit for you. Highlight your contributions and experiences in the field.
e. Strong Letters of Recommendation: Obtain letters of recommendation from teachers or mentors who can speak to your character, academic abilities, and passion for agriculture and life sciences.
f. Early Decision: If you are certain that CALS is your top choice, consider applying through the Early Decision program. This demonstrates your commitment to the college.
g. Interviews: Participate in optional interviews if available, as this can provide an opportunity to further showcase your enthusiasm for CALS.
In Conclusion
Cornell University, including its College of Agriculture and Life Sciences, is renowned for its academic excellence and rigorous admission standards. While CALS may have a slightly higher acceptance rate compared to other colleges at Cornell, it's essential to remember that Cornell's standards are universally high. Securing a spot at CALS or any other college at Cornell is a challenging endeavor, but with dedication, a strong application, and a passion for your chosen field, your chances of admission can be greatly improved.