Last Updated on December 20, 2022
Undergraduate Students
The undergraduate experience at Rice is one of intense personal interactions. The close sense of community created by individual placement in residential colleges is extended to warm intellectual and personal relationships with members of the Rice faculty. "Inside the hedges," the beautifully designed, spacious campus is small enough to encourage a sense of belonging even as students engage with the lively cultural currents of one of the country's largest cities.
The academic philosophy at Rice is to offer students beginning their college studies both a grounding in the broad fields of general knowledge and the chance to concentrate on very specific academic and research interests. By completing the required distribution courses, all students gain an understanding of the literature, arts, and philosophy essential to any civilization, a broad historical introduction to thought about human society, and a basic familiarity with the scientific principles underlying physics, chemistry, and mathematics. Building on this firm foundation, students then concentrate on studies in their major areas of interest.
Rice University is accredited by the Southern Association of Colleges and Schools Commission on Colleges (SACSCOC), the recognized regional accrediting body in the 11 U.S. Southern states.
Rice grants eleven undergraduate degrees. The majority of undergraduates earn the Bachelor of Arts (BA) or the Bachelor of Science (BS), in a range of majors. The BS degree is offered in a number of science fields and in various fields of engineering. The George R. Brown School of Engineering offers seven BS degrees, including the BS degree in Computer Science (BSCS), with the six programs leading to the BS degrees in Bioengineering (BSBE), Civil Engineering (BSCE), Chemical Engineering (BSChE), Electrical Engineering (BSEE), Materials Science and NanoEngineering (BSMSNE), and Mechanical Engineering (BSME) being accredited by the Engineering Accreditation Commission of ABET, https://www.abet.org. The Shepherd School of Music also offers a Bachelor of Music (BMus), and the School of Architecture an undergraduate professional Bachelor of Architecture (BArch) degree.
Undergraduates may major in any of the numerous fields provided by the various schools of architecture, humanities, music, social sciences, natural sciences, and engineering. To accommodate the full range of individual student interests, specific interdepartmental majors and minors also are available, as are various departmental minors and selectively approved area majors. In certain departments, students also have the option of overlapping the upper-level coursework of their undergraduate degree with those basic requirements necessary to earn an advanced degree in the field, considerably reducing the time required to complete their graduate studies. The Shepherd School of Music offers a dual degree in music (BMus/MMus) that may be completed with a fifth year of study. The BA–BArch professional track is the primary course of study for undergraduate architectural study at Rice. All students who successfully apply to the university and the School of Architecture enter into this program. This program leads to a degree of Bachelor of Arts with a major in Architecture (BA) after four years, followed immediately by the professional Bachelor of Architecture (BArch) degree sequence, which consists of a one year internship program (Preceptorship) and one year of advanced coursework.
Through Rice's Education Program, students interested in teaching in secondary schools may complete a program of teacher training, leading to teacher (TEA) certification in the state of Texas, while pursuing their Rice degree. Students interested in satisfying the requirements for admission to medical, dental, or law school should consult with the Office of Academic Advising for completing these programs in conjunction with the various majors.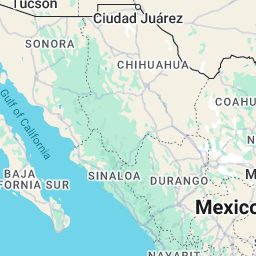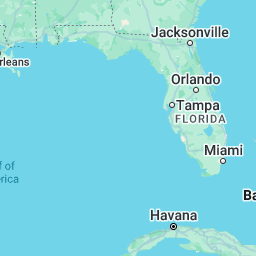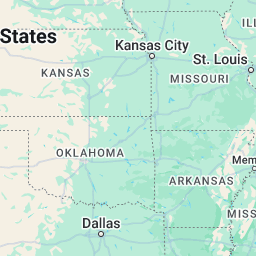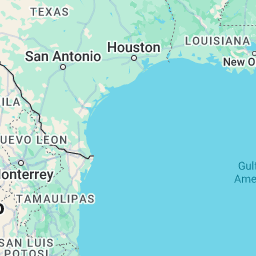 Keyboard shortcutsMap data ©2021 Google, INEGITerms of Use
Total Tuition $41,561.00
School Information
6100 S Main
Houston, Texas 77005-1827
(713) 348-6095
Calendar: SemesterLocale: City: LargeOpen Admissions: YesSector: Private not-for-profit, 4-year or aboveCarnegie Basic: Research Universities (very high research activity)Religious Affiliation: Not applicableAccrediting Agency: Southern Association of Colleges and Schools, Commission on Colleges
Students & Faculty
Faculty
2,486Total Faculty9:1Student/Fac Ratio
* All data is provided by the school or compiled from IPEDS as of December 2018
Admissions
---
SAT Scores:Math: 730–800, Reading: 720–800(25th-75th percentile)
ACT Scores:33–35(25th-75th percentile)
Note: 25th-75th percentile ranges show the range of scores achieved by the middle 50% of students who were admitted to the school.
---
Other Requirements:
TOEFL?
Required
Admissions Test Scores?
Required
Other Test?
Neither required nor recommended
College Prep?
Recommended
Recommendations?
Required
Degrees & Programs
Anthropology
Applied Mathematics, General
Architecture
Art/Art Studies, General
Asian Studies/Civilization
Astronomy
Astrophysics
Atomic/Molecular Physics
Biochemistry
Bioengineering and Biomedical Engineering
Biology/Biological Sciences, General
Business Administration and Management, General
Chemical Engineering
Chemical Physics
Chemistry, General
Civil Engineering, General
Classical, Ancient Mediterranean and Near Eastern Studies and Archaeology
Classics and Classical Languages, Literatures, and Linguistics, General
Cognitive Science
Computer and Information Sciences, General
Ecology
Economics, General
Electrical and Electronics Engineering
English Language and Literature, General
Environmental Studies
Environmental/Environmental Health Engineering
French Language and Literature
Geology/Earth Science, General
German Language and Literature
History, General
Kinesiology and Exercise Science
Liberal Arts and Sciences/Liberal Studies
Linguistics
Materials Engineering
Mathematics, General
Mechanical Engineering
Medieval and Renaissance Studies
Multi-/Interdisciplinary Studies, Other
Music, General
Philosophy
Physics, General
Physics, Other
Political Science and Government, General
Psychology, General
Public Policy Analysis, General
Religion/Religious Studies
Secondary Education and Teaching
Sociology
Spanish Language and Literature
Sport and Fitness Administration/Management
Statistics, General
Visual and Performing Arts, General
Women's Studies
Rice University Requirements for Admission



What are Rice University's admission requirements? While there are a lot of pieces that go into a college application, you should focus on only a few critical things:
GPA requirements
Testing requirements, including SAT and ACT requirements
Application requirements
In this guide we'll cover what you need to get into Rice University and build a strong application.
School location: Houston, TX
Admissions Rate: 11.1%
If you want to get in, the first thing to look at is the acceptance rate. This tells you how competitive the school is and how serious their requirements are.
The acceptance rate at Rice University is 11.1%. For every 100 applicants, only 11 are admitted.
This means the school is extremely selective. Meeting their GPA requirements and SAT/ACT requirements is very important to getting past their first round of filters and proving your academic preparation. If you don't meet their expectations, your chance of getting in is nearly zero.
After crossing this hurdle, you'll need to impress Rice University application readers through their other application requirements, including extracurriculars, essays, and letters of recommendation. We'll cover more below.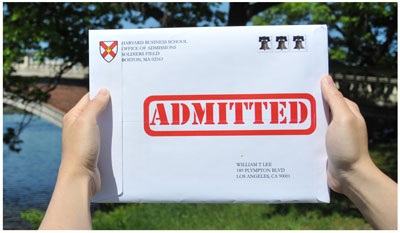 Want to build the best possible college application?
We can help. PrepScholar Admissions is the world's best admissions consulting service. We combine world-class admissions counselors with our data-driven, proprietary admissions strategies. We've overseen thousands of students get into their top choice schools, from state colleges to the Ivy League.
We know what kinds of students colleges want to admit. We want to get you admitted to your dream schools.
Learn more about PrepScholar Admissions to maximize your chance of getting in.Get Into Your Top Choice School

Rice University GPA Requirements
Many schools specify a minimum GPA requirement, but this is often just the bare minimum to submit an application without immediately getting rejected.
The GPA requirement that really matters is the GPA you need for a real chance of getting in. For this, we look at the school's average GPA for its current students.
Average GPA: 4.12
The average GPA at Rice University is 4.12.
(Most schools use a weighted GPA out of 4.0, though some report an unweighted GPA. This school did not officially report its average GPA, but we've estimated it here using data from over 1,000 schools.)
With a GPA of 4.12, Rice University requires you to be at the top of your class. You'll need nearly straight A's in all your classes to compete with other applicants. Furthermore, you should be taking hard classes – AP or IB courses – to show that college-level academics is a breeze.
If you're currently a junior or senior, your GPA is hard to change in time for college applications. If your GPA is at or below the school average of 4.12, you'll need a higher SAT or ACT score to compensate. This will help you compete effectively against other applicants who have higher GPAs than you.
SAT and ACT Requirements


Each school has different requirements for standardized testing. Most schools require the SAT or ACT, and many also require SAT subject tests.
You must take either the SAT or ACT to submit an application to Rice University. More importantly, you need to do well to have a strong application.
Rice University SAT Requirements
Many schools say they have no SAT score cutoff, but the truth is that there is a hidden SAT requirement. This is based on the school's average score.
Average SAT: 1505
The average SAT score composite at Rice University is a 1505 on the 1600 SAT scale.
This score makes Rice University Extremely Competitive for SAT test scores.
Rice University SAT Score Analysis (New 1600 SAT)
The 25th percentile New SAT score is 1450, and the 75th percentile New SAT score is 1560. In other words, a 1450 on the New SAT places you below average, while a 1560 will move you up to above average.
Here's the breakdown of new SAT scores by section:
| | | | |
| --- | --- | --- | --- |
| Section | Average | 25th Percentile | 75th Percentile |
| Math | 775 | 750 | 800 |
| Reading + Writing | 730 | 700 | 760 |
| Composite | 1505 | 1450 | 1560 |
SAT Score Choice Policy
The Score Choice policy at your school is an important part of your testing strategy.
Rice University has the Score Choice policy of "All Scores."
This means that Rice University requires you to send all SAT scores you've ever taken to their office.
This sounds daunting, but most schools don't actually consider all your scores equally. For example, if you scored an 1300 on one test and a 1500 on another, they won't actually average the two tests.
More commonly, the school will take your highest score on a single test date. Even better, some schools form a Superscore – that is, they take your highest section score across all your test dates and combine them.
Some students are still worried about submitting too many test scores. They're afraid that Rice University will look down on too many attempts to raise your score. But how many is too many?
From our research and talking to admissions officers, we've learned that 4-6 tests is a safe number to submit. The college understands that you want to have the best chance of admission, and retaking the test is a good way to do this. Within a reasonable number of tests, they honestly don't care how many times you've taken it. They'll just focus on your score.
If you take it more than 6 times, colleges start wondering why you're not improving with each test. They'll question your study skills and ability to improve.
But below 6 tests, we strongly encourage retaking the test to maximize your chances. If your SAT score is currently below a 1560, we strongly recommend that you consider prepping for the SAT and retaking it. You don't have much to lose, and you can potentially raise your score and significantly boost your chances of getting in.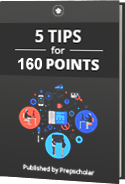 Exclusive: Want to learn how to improve your SAT score by 160 points?
Download our free guide on the top 5 strategies you must be using to improve your score. This guide was written by Harvard graduates and SAT perfect scorers. If you apply the strategies in this guide, you'll study smarter and make huge score improvements.Get eBook: 5 Tips for 160+ Points
Rice University ACT Requirements
Just like for the SAT, Rice University likely doesn't have a hard ACT cutoff, but if you score too low, your application will get tossed in the trash.
Average ACT: 34
The average ACT score at Rice University is 34. This score makes Rice University Extremely Competitive for ACT scores.
The 25th percentile ACT score is 33, and the 75th percentile ACT score is 35.
Even though Rice University likely says they have no minimum ACT requirement, if you apply with a 33 or below, you'll have a very hard time getting in, unless you have something else very impressive in your application. There are so many applicants scoring 34 and above that a 33 will look academically weak.
ACT Score Sending Policy
If you're taking the ACT as opposed to the SAT, you have a huge advantage in how you send scores, and this dramatically affects your testing strategy.
Here it is: when you send ACT scores to colleges, you have absolute control over which tests you send. You could take 10 tests, and only send your highest one. This is unlike the SAT, where many schools require you to send all your tests ever taken.
This means that you have more chances than you think to improve your ACT score. To try to aim for the school's ACT requirement of 35 and above, you should try to take the ACT as many times as you can. When you have the final score that you're happy with, you can then send only that score to all your schools.
ACT Superscore Policy
By and large, most colleges do not superscore the ACT. (Superscore means that the school takes your best section scores from all the test dates you submit, and then combines them into the best possible composite score). Thus, most schools will just take your highest ACT score from a single sitting.
We weren't able to find the school's exact ACT policy, which most likely means that it does not Superscore. Regardless, you can choose your single best ACT score to send in to Rice University, so you should prep until you reach our recommended target ACT score of 35.
Studying for the ACT instead? Want to learn how to improve your ACT score by 4 points?
Download our free guide on the top 5 strategies you must be using to improve your score. This guide was written by Harvard graduates and ACT perfect scorers. If you apply the strategies in this guide, you'll study smarter and make huge score improvements.Raise Your ACT Score by 4 Points
(Free Download)
SAT/ACT Writing Section Requirements
Both the SAT and ACT have an optional essay section.
Rice University requires you to take the SAT Essay/ACT Writing section. They'll use this as another factor in their admissions consideration.
SAT Subject Test Requirements
Schools vary in their SAT subject test requirements. Typically, selective schools tend to require them, while most schools in the country do not.
We did not find information that Rice University requires SAT subject tests, and so most likely it does not. At least 6 months before applying, you should still doublecheck just to make sure, so you have enough time to take the test.
Final Admissions Verdict
Because this school is extremely selective, getting a high SAT/ACT score and GPA is vital to having a chance at getting in. If you don't pass their SAT/ACT and GPA requirements, they'll likely reject you without much consideration.
To have the best shot of getting in, you should aim for the 75th percentile, with a 1560 SAT or a 35 ACT. You should also have a 4.12 GPA or higher. If your GPA is lower than this, you need to compensate with a higher SAT/ACT score.
For a school as selective as Rice University, you'll also need to impress them with the rest of your application. We'll cover those details next.
But if you apply with a score below a 1560 SAT or a 35 ACT, you unfortunately start out with the odds against you and have a tiny chance of getting in. There are just too many students with high SAT/ACT scores and strong applications, and you need to compete against them.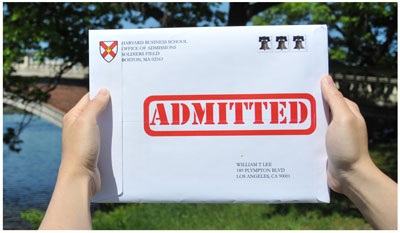 Want to build the best possible college application?
We can help. PrepScholar Admissions is the world's best admissions consulting service. We combine world-class admissions counselors with our data-driven, proprietary admissions strategies. We've overseen thousands of students get into their top choice schools, from state colleges to the Ivy League.
We know what kinds of students colleges want to admit. We want to get you admitted to your dream schools.
Learn more about PrepScholar Admissions to maximize your chance of getting in.Get Into Your Top Choice School

Admissions Calculator
What are your chances of admission at Rice University?Chances of admission with these scores:11.17%
Here's our custom admissions calculator. Plug in your numbers to see what your chances of getting in are.

Pick your test: New SAT ACTSAT ScoreYour GPA
---
Note: Your admission decision relies not only on your GPA and SAT/ACT scores, but also on your coursework difficulty, extracurriculars, letters of recommendation, and personal statements. This tool provides only a simplistic estimate of your chances of admission. Instead of treating this tool as a crystal ball, we recommend you consider the big picture of what your chance means:
80-100%: Safety school: Strong chance of getting in
50-80%: More likely than not getting in
20-50%: Lower but still good chance of getting in
5-20%: Reach school: Unlikely to get in, but still have a shot
0-5%: Hard reach school: Very difficult to get in
We recommend you apply to schools across a range of chances. Applying to some safety schools will guarantee you have a college to go to, while applying to some reach schools will give you a shot at getting into the school at the top of your range.
How would your chances improve with a better score?
Take your current SAT score and add 160 points (or take your ACT score and add 4 points) to the calculator above. See how much your chances improve?
At PrepScholar, we've created the leading online SAT/ACT prep program. We guarantee an improvement of 160 SAT points or 4 ACT points on your score, or your money back.
Here's a summary of why we're so much more effective than other prep programs:
PrepScholar customizes your prep to your strengths and weaknesses. You don't waste time working on areas you already know, so you get more results in less time.
We guide you through your program step-by-step so that you're never confused about what you should be studying. Focus all your time learning, not worrying about what to learn.
Our team is made of national SAT/ACT experts. PrepScholar's founders are Harvard graduates and SAT perfect scorers. You'll be studying using the strategies that actually worked for them.
We've gotten tremendous results with thousands of students across the country. Read about our score results and reviews from our happy customers.
There's a lot more to PrepScholar that makes it the best SAT/ACT prep program. Click to learn more about our program, or sign up for our 5-day free trial to check out PrepScholar for yourself:Improve Your SAT Score by 160+ Points, Guaranteed
Application Requirements
Every school requires an application with the bare essentials – high school transcript and GPA, application form, and other core information. Many schools, as explained above, also require SAT and ACT scores, as well as letters of recommendation, application essays, and interviews. We'll cover the exact requirements of Rice University here.
Application Requirements Overview
Common ApplicationAccepted, supplemental forms required
Universal ApplicationAccepted, supplemental forms required
Electronic ApplicationAvailable
Essay or Personal StatementRequired for all freshmen
Letters of Recommendation2
InterviewNot required
Application Fee$75
Fee Waiver Available?Available
Other NotesPortfolio for architecture, audition for music recommended for some freshmen
Testing Requirements
SAT or ACTRequired
SAT Essay or ACT WritingRequired
SAT Subject Tests
Scores Due in Office
Coursework Requirements
SubjectRequired Years
English4
Math3
Science2
Foreign Language2
Social Studies2
History
Electives3
Deadlines and Early Admissions
Offered?DeadlineNotification

Regular Admission
Early Action
Early Decision
Admissions Office Information
Address:6100
Houston, TX 77251-1892
Phone:(713) 348-7423
Fax:(713) 348-5323
Email:[email protected]
Our Expert's Notes
We did more detailed research into this school's admissions process and found the following information:
You will choose one of the six undergraduate schools — Architecture, Engineering, Humanities, Music, Natural Sciences, or Social Sciences when you apply. This choice isn't binding, but each college looks for different strengths so you should make the choice carefully. (The music and architecture schools have extra admission requirements including a recording for music and a portfolio for architecture.) More specifics on the different schools here.
To request an interview, which is not required but highly encouraged, you need to submit your application early — by October 15th for early decision and December 1st for regular decision, with the interview request deadlines two days later. Learn more about deadlines here.