Last Updated on October 12, 2021
The MSc in Marketing is designed for students wishing to pursue doctoral (PhD) studies and an academic career. In the program, students will establish a solid grounding in marketing strategy and management and consumer behaviour. They will also have the opportunity to conduct in-depth research into the area of marketing that is of most interest to them. Examples include branding, brand management, consumer persuasion, consumer fairness, consumer activism, and the impact and use of social media.
Acceptable Undergraduate degrees include, but are not limited to:
Business or Commerce
Sociology
Psychology
Economics
Anthropology
Engineering
Media/Cultural Studies
Program Structure and Content
This is a 12-month program beginning in September. Each student is required to complete the following courses and a research project of publishable quality. Coursework completion consists of the following:
*Offered in rotation
*Offered in rotation
Program Faculty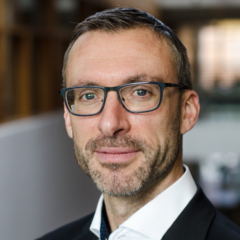 Laurence Ashworth's research interests are broadly concerned with social and emotional influences on consumers' attitudes and decision making. He is interested in why these concerns are important to consumers and how they affect their choices. For example, he has examined how social concerns, such as the impression consumers attempt to create in front of other people, affect their decisions. He has also conducted research that has examined other social influences, such as fairness and suspicion, as well as research that has examined the direct influence of consumers' emotions on choice.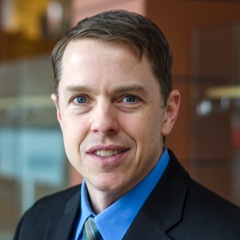 Dr. Jacob Brower is an Assistant Professor of Marketing at Smith School of Business. His research interest include corporate reputation and brand management, corporate social responsibility, and sustainability. Specifically, his work examines the factors that drive corporate social performance (CSP) by firms, and how a firm's history of CSP impacts the payoffs from changes in its current CSP level. In a separate stream of research, he and his coauthors examine how consumers experience trade-offs between sustainability and functionality in products, and how firms can stimulate consumption of more sustainable products using this knowledge. His work has been presented at several national and international conferences, and has won the "best paper" award at the American Marketing Association's 2010 Marketing and Public Policy Conference.
Originally from the Syracuse, NY area, he completed his Ph.D. at the University of Texas at Austin in 2011, and also holds an M.S. in Marketing from the University of Texas at Austin, an M.A. in Economics from Syracuse University, and a B.A. in Economics at the State University of New York College at Geneseo. Prior to earning his Ph.D., he worked for several years as a consultant and market research analyst specializing in brand management and tracking for several Fortune 500 clients including FedEx, AT&T and IBM.

Peter Dacin's research interests lie in consumer/managerial topic areas including consumer/managerial knowledge and judgement formation, brand equity/dilution, corporate associations, identity and reputation, consumption groups and brand communities, and research method and design. Linking behavioural research findings to marketing management issues is one of several themes in his research as is understanding the roles of individuals in consumption groups and the effects of these groups on consumption in general. He is currently the Kraft Professor of Marketing, the President-elect of the American Marketing Association Academic Council and is a co-founder of the Corporate Identity/Associations Research Group.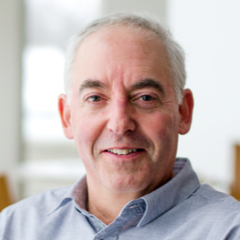 Jay Handelman's research centers on ways in which marketers integrate emotional, social, and cultural dimensions into their product/service and corporate branding strategies. This has led to areas of investigation that include the development of culture and emotion-based branding; the integration of corporate social responsibility into a corporation's brand identity; and how marketers interact with not only consumers, but also a broader range of societal constituents such as consumer activists and NGOs.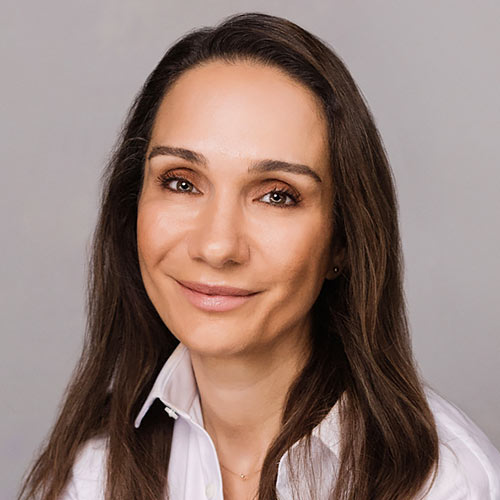 Ceren Kolsarci's research interests revolve around issues of market response to firms' marketing activities such as, multimedia IMC advertising and promotions through the use of advanced quantitative techniques such as Kalman Filters, Particle Filters, non¬parametric econometric methods and Bayesian estimation. Her research encompasses several questions, including: modeling simultaneous effects of multiple marketing activities; modeling temporal variations in the main and interaction effects; and investigating the influences of important external factors such as the intensity of competition, the amount of competitive marketing spending, and government induced industry specific regulations for promoting certain products to consumers. As a direct extension, she is also interested in efficiently forecasting the market response in a long enough horizon given firms' current marketing spending plans, as well as understanding how to optimally allocate the marketing budget.

Dr. LaBarge was born in Ottawa, Ontario and earned a B.Comm. and a M.Sc. in Marketing at Queen's University in Kingston, Ontario and a Ph.D. in Marketing at the University of Oregon. Her work experience includes: Corel Corporation, Proctor & Gamble, Raid the North Adventure Racing, Hill & Knowlton and High Road Communications. Prior to returning to Queen's as an Assistant Professor of Marketing, she held the same position at the University of Montana.
Dr. LaBarge's research interests center around public policy issues in marketing and how marketing can positively affect consumer well-being. Specifically, she has ongoing research projects in the areas of health promotion, charitable giving and non-profit marketing, as well as how vulnerable populations (such as older adults) cope with and overcome vulnerability in the marketplace. She is a frequent speaker on these topics to practitioner groups and media outlets including CBC Radio and Television, the National Post, CTV, Global TV, Huffington Post, and other news outlets across Canada.
Nicole Robitaille's research interests lie in the areas of consumer behaviour and decision-making and their implications for policy. Specifically, her focus is on understanding how individuals make decisions and why they choose to engage in certain actions, and on discovering ways in which we can help them improve their decisions and behaviours. Within these areas, her interests are diverse, and she has focused on the following topics: moral decisions, financial decisions, temporal decisions, and health decisions.
Tandy Thomas' research, encompassing a variety of methodological techniques (survey, experimental, and, predominately, interpretive methods), examines how the social contexts in which individuals are embedded impacts their consumption behaviors. Professor Thomas' current projects explore how consumers engage in, and navigate through, marketplace-related identity work both collectively and individually. This work focuses on how consumers form identities within groups and across different media (e.g., Pinterest), how consumers work together to build collective identities, and what this means for marketing practice. Relatedly, she also explores how consumers' identity projects impact their responses to marketing actions, with a focus on advertising responses.
Eligibility & Entry Requirement
Academic Eligibility:
Should have an Honours Bachelor Degree.
Second class standing or higher.
International students must have a minimum "A" standing (First class).
A Minimum of 65% in an undergraduate degree and a GPA of 1.1 on a 4.0 scale are required to enroll in the course.
English Language proficiency:
Applicants from India, China, Vietnam, Philippines, and Pakistan should note that IELTS is the only proficiency score accepted by the Study Direct Stream (SDS) program.
Meeting the minimum English requirements does not guarantee admission. Students with higher English proficiency scores will receive priority in the admission assessment process.
Not all students will qualify for EAP-3106 in place of the required IELTS or TOEFL test scores.
Submission of GRE scores is not compulsory for this program, however, it is recommended to submit a minimum 300+ score for a better chance of admission.
---
Program Description
The Master of Science in Management – Marketing at Queen's University is a 1-year program.
These Ranks are given to the Program by Maclean's in 2020:

In terms of program reputation, this program ranks 9th among Canadian Universities.
In terms of research reputation, this program ranks 7th among Canadian Universities.

The graduation rate for this program is 78.8%, Which shows that the majority of the students get graduated.
The Employment rate after

6 months after graduation is 93.3%.
2 years after graduation is 100%.

The Acceptance Rate is 20% which increases the chances of students getting enrolled.
The Student to Teacher ratio is 20:1, which bridges the gap between Students and Teachers.
The Female to male ratio is 5:5 which gives equal chances for both the genders to compete.
The Average internship salary of the student is 30,750 USD.
The Master of Science is a coursework-based graduate program that provides a mixture of technical and professional skills to give students a distinct career advantage.
The MSc in Marketing is designed for students wishing to pursue doctoral (Ph.D.) studies and an academic career.
In the program, students will establish a solid grounding in marketing strategy and management and consumer behavior.
They will also have the opportunity to conduct in-depth research into the area of marketing that is of most interest to them.
Examples include branding, brand management, consumer persuasion, consumer fairness, consumer activism, and the impact and use of social media.
This degree can take a student's career in many directions. Many students choose to continue their academic inquiry with a Master's. Students are equipped with a strong foundation for careers in:

Architectural and Engineering Managers
Compensation and Benefits Managers
Computer and Information Systems Managers
Engineering Managers
Farmers, Ranchers, and Other Agricultural Managers
Financial Managers
---
Program Highlights
---
Required Document List
The Documents required are:
College Transcripts – The marks statement provided by the education board after completion of the previous academic qualifications.
Financial Documentation – The Proof that shows the financial background of the student.
Letter of Recommendation – This shows who recommended the student to pursue the degree.
Statement of Purpose – This is an essay or any written statement written by the student while applying.
Resume/CV – This provides a summary of the experience and skills of the student.
English Language Requirement Scores like TOEFL, IELTS,..etc.
---
Scores Required
100 / 120
Avg. Score in
TOEFL
7.5 / 9
Avg. Score in
IELTS
650 / 800
Avg. Score in
GMAT
315 / 340
Avg. Score in
GRE
---
Fees & Funding
Tution & Application Fees
| | |
| --- | --- |
| Year | Year 1 |
| Tuition Fees | ₹726640.25 |
| Health Insurance | ₹40473 |
| Others | ₹67829.75 |
| Total Fees | ₹834943 |
Living Costs
| | |
| --- | --- |
| Head | Avg Cost Per Year |
| Room And Board | ₹640822.5 |
| Food | ₹121419 |
---
Scholarship Grants & Financial Aids
Show more
Ranking
20222020201920182017
Business #251 out of 1200 in Global Ranking( #9 out of 32 in Canada 2022)
---
VISA & Work Study
VISA
Student visa and Visitor Visa (Optional) are required to study in Canada. 
The Student visa is a document that the Canadian government issues that allow foreign nationals to study at institutions in Canada.
A Student visa is usually valid for the length of the student's study program, plus an extra 90 days. The 90 days lets the student prepare to leave Canada or apply to extend their stay.
The cost of the Student visa is 112 USD.
The students need these documents to apply for a study permit:

Proof of acceptance i.e The offer letter that the student received from the university.
Proof of identity 
Proof of financial support i.e Documents showing the financial status.
Work Study
Students need to apply for Work-study for the respective Term:

Fall and Winter Term – September 14th (Deadline)
Summer Term – May 31st (Deadline)

Students are paid 10.5 USD Per Hour during the Work-Study Program.
Students need to pay an Entitlement fee of 1,125 USD Per Term While Applying.
---
Career and Placement after Course
Architectural and Engineering Managers
Compensation and Benefits Managers
Computer and Information Systems Managers
Engineering Managers
Farmers, Ranchers, and Other Agricultural Managers
Financial Managers