Last Updated on December 24, 2022
Postgraduate medical education is fast becoming the preferred choice for doctors wishing to gain further experience and knowledge. Faced with a time-limited undergraduate degree, the answers for medical practitioners to acquire new skills and knowledge are varied. Fortunately, Finland offers a host of postgraduate medical courses in a variety of disciplines. With tuition subsidies, qualified researchers, teachers, support staff and facilities such as hospitals available, postgraduate medical courses in Finland have never been more accessible or affordable.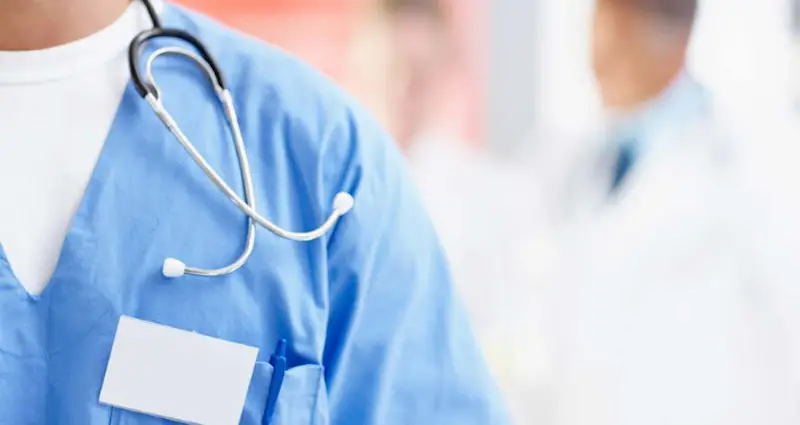 Human Medicine degrees
Human Medicine degrees train future doctors to diagnose, treat, and prevent diseases, with the purpose of improving patients' well-being. Human Medicine degrees from international medical schools provide specialisations in Genetics, Immunology, Neuroscience, Toxicology, Nutrition Sciences, Anatomy, and more. To practice as a doctor after graduating a Medical degree, you will have to go through a residency period.
Read more
about studying a Human Medicine degree
Not sure if Human Medicine is for you?
Take personality test
Study in Finland
Finland is an excellent choice for all internationals and especially for EU/EEA students who can study at local public universities for free. The beautiful Nordic country has one of the best education systems in the world and ranks among the safest and happiest nations in the world. You can also choose from over 400 English-taught programmes. In your spare time, you can explore the breathtaking Finnish nature and landscapes, as well as the numerous lakes that give the country the nickname 'The Land of a Thousand Lakes.' From here, you can easily travel to neighbouring countries like Norway, Denmark, Sweden, Russia, or Estonia.
Read more
about studying abroad in Finland
Can you handle the weather in Finland?
Take country test
10 Human Medicine Master's in Finland
M.Sc.
Neuroscience
University of Helsinki
Helsinki, Finland
University of Helsinki
M.Sc.
Human Nutrition and Food Related Behaviour
University of Helsinki
Helsinki, Finland
University of Helsinki

M.Sc.
Human Neuroscience
Faculty of Medicine
Turku, Finland
Faculty of Medicine
Master
Osteopathy
Metropolia University of Applied Sciences
Helsinki, Finland
Metropolia University of Applied Sciences
Master
Advanced Practice Nursing
Åbo Akademi University
Vaasa, Finland
Åbo Akademi University
Master
Leadership for Nordic Healthcare
Arcada University of Applied Sciences
Helsinki, Finland
Arcada University of Applied Sciences
M.Sc.
Translational Medicine
University of Helsinki
Helsinki, Finland
University of Helsinki
M.Eng.
Printed Intelligence
Oulu University of Applied Sciences
Oulu, Finland
medical residency in finland for international students
Medical Residency in Finland
Post by pedroh7 » Tue May 26, 2015 5:45 pmHello, I'm a doctor from Brazil, right now in the last year of my training in clinical Neurology. My plans have been, for some time now, to study clinical neurophysiology, meaning, electroencephalography, electromyography, polisomnography and other complementary exams.
I recently visited Finland and it seems to me like the ideal place to raise children. Life as a doctor in Brazil is good, seeing as we make a quite disproportional amount of money compared to other professions, and job stability is good, in fact we get calls offering jobs, I mean, sometimes you don't need to move a muscle to get a job. However life is not just about wealthiness and I don't want my future kids living somewhere where you only walk the streets as little as necessary and only in the daylight, you never drive with windows open, and if that's not enough they have to be all black so the robbers can't see who or what is inside; people beg for money in practically every traffic light, often in an intimidating manner, they charge you to look after your parked car (it is implied that they may or may not empty your tires, scratch your car or just rob you right there if you don't pay), so on and so forth, there is just no real freedom, people are jailed inside their homes with electrical barbed wires. I may be exxagerating a bit but this is really not far from the truth.
I was impressed with not only the freedom finns have to do and go wherever they want but also how close everywhere is to real preserved nature. Nature is beautiful where I live in too, it's just pretty hard to find it.
Anyway, from what I gathered reading posts here moving to Finland and finding a job is insanely hard, especially for people who can't understand Finnish, which is everyone except for the Finns and the Estonians, and also extra difficult for non-EU citizens.
Even then, I was wondering how easy, or hard, it would be to do medical residency, which from what I understand is considered a master's degree, in Finland. I say this because it seems, from what you say, that immigration as a student is easier since it gives you time to learn the language, which apparently is close to impossible to do outside of total immersion.
Another possibility I thought of would be coming as a Neurologist for the Clinical Nerophysiology subspecialization studies. There seems to be an advantage with this option which is that a Neurophysiologist doesn't talk a lot to patients, he just writes his reports, so it would probably be easier to get by without ultra proficient, perfect conversational levels of Finnish. The problem with this is that I would have to not only validate my diploma as a doctor but to revalidate my title as Neurologist as well, which is something I don't even know how is done.
I already know that for most things like buying medicines, groceries, asking for information on the streets and whatever english more than suffices judging from my short stay there, and even if it doesn't, basic native language will, which I'm confident I'm smart enough to get a grasp on, with enough effort and time.
So, in short, which do you think is more realistic, try to redo the Neurology residency all over again (which doesn't bother me too much because I know the epidemiological profile, amount and kinds of diagnostical resources, therapeutical options and other factors are different enough from here to justify it), or try the Neurophysiology subspecialization? Or none of them?
I'm not really sure about this, not because I don't like the country, I actually loved it, it's green, clean, people aren't noisy or unpolite (actually they were pretty gentle and helpful when I was there with few exceptions). Just because of the language barrier you mention and the fact the country doesn't go out of it's way to attract immigrants, even when they are highly qualified.
Any advices regarding immigrating for residency or the subspecialization?
Post by biscayne » Wed May 27, 2015 12:18 amWhy don't you try Ireland which is actively trying to recruit specialists, as all ours went to Australia. Ireland is (relatively) clean, green, safe, good to raise families etc. On paper it might not be the Utopia Finland is supposed to be, but it is English speaking, hospital consultants earn an absolute fortune, and there is plenty of nature and coastline. People are relatively friendly and on the whole it could be an easier option for you.Toppedroh7Posts:8Joined: Tue May 26, 2015 4:21 pm
Re: Medical Residency in Finland
Post by pedroh7 » Wed May 27, 2015 2:10 amThank you for the reply, I may consider that. I didn't know Ireland was recruiting and I agree that it seems nice. I was extremely impressed with how beutiful Finland was, and also with many other things about the country, but then again the only countries I've been to except for my own were Argentina, Chile, Venezuela, and since my trip which took place in my last two weeks, Finland, Russia (St. Petersburg specifically), Estonia and Sweden (actually only the city of Haparanda in the border). So maybe my views are still a bit narrow. I was just reading, by the way, about how miserable the life of non-EU imigrant doctors is in Sweden. Endless bureucracy to get validated, difficulties to get jobs because you're a foreigner and they always choose the natives first, having to spend years unemployed waiting for the validation process to happen and having to work jobs like taxi driver and such, and that is if they don't refuse you for being overqualified. The reality makes a stark contrast to those dreams of societies of perfect equality and opportunities for everyone.