Last Updated on January 19, 2023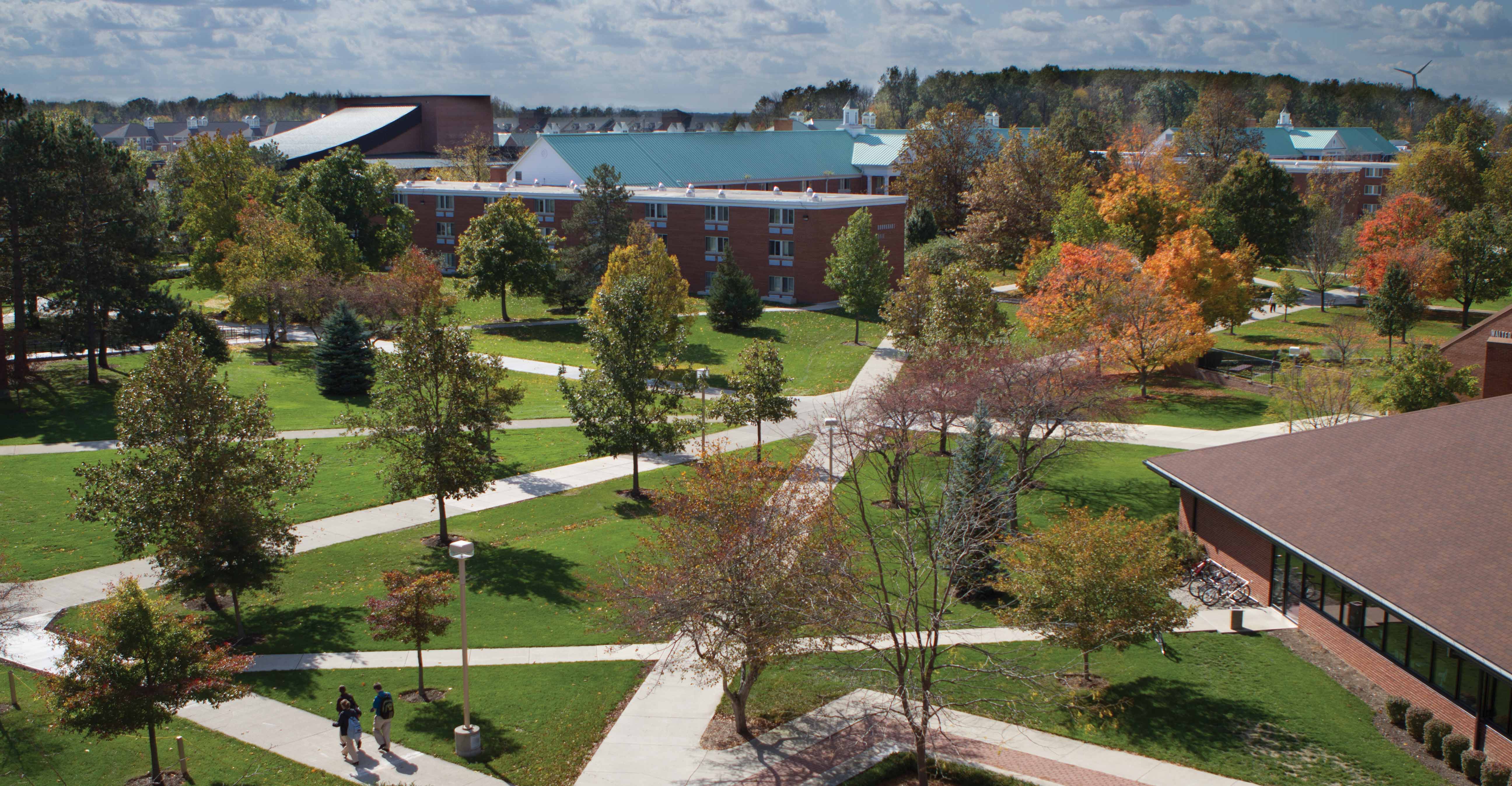 Ohio Northern University is a private institution first founded in 1871. Affiliated with the United Methodist Church and located in the village of Ada, in the State's rural northwest.
In terms of academia, the university arranged its programmes into three separate schools, namely the College of Arts and Sciences, College of Law, College of Pharmacy, College of Business and the College of Engineering. The diverse nature of these colleges is reflective of ONU's eclectic mix of academic programmes. Altogether, the university offers more than 80 different programmes of study, and has a wide range of minors available in addition. The university also offers a Master's of Science in Accounting, as well as law qualifications via the Claude W. Pettit School of Law.
The university competes in a variety of different sporting events via their athletics team, known as the Polar Bears. The sports in which they compete include, but are not limited to, basketball, soccer, baseball, softball, golf, lacrosse and wrestling. In order to accommodate these teams, the university maintains a number of different sports facilities, including a football stadium, tennis courts, softball and baseball arenas, and a dedicated sports centre featuring pools, gyms and an indoor running track.
The university's main campus provides a range of different housing options, as well as seven-day all-you-can-eat dining. In terms of recreation, the university supports over 200 different student societies covering a huge range of interests.
Some famous alumni of ONU include Iams Pet Food founder Clay Mathile and NFL player Jason Trusnik.
Study Areas and Degree Levels
Yearly Tuition Range
Undergraduate
Postgraduate
Local
students
over 20,000 US$
(14,700 Euro)
over 20,000 US$
(14,700 Euro)
International
students
over 20,000 US$
(14,700 Euro)
over 20,000 US$
(14,700 Euro)
Ohio Northern University's 2022 Rankings
Ohio Northern University is ranked #3 in Regional Colleges Midwest. Schools are ranked according to their performance across a set of widely accepted indicators of excellence.
#3 in Regional Colleges Midwest
#10 in Best Undergraduate Teaching (tie)
#4 in Best Value Schools
Princeton Review
The Princeton Review included Ohio Northern in its 2022 edition of "The Best 387 Colleges" annual college guide. This service ranks colleges and universities largely on the responses of students regarding their college experience. The publication notes that "many students are attracted to the 'prestigious' Raabe College of Pharmacy" and ONU's "other outstanding academic options," such as the highly-ranked accounting program, political science program and engineering school.
"Students are also drawn to ONU's 'good financial aid' and 'varsity sports,'" the Princeton Review stated, "with one athlete adding that ONU 'was my most affordable option of Division III schools where I could play soccer and receive a quality education.'"
Students also told the publication about Ohio Northern's "renowned faculty" who are "outstanding and all influential in their field." Professors are "friendly," "down to earth," available for help and consultation, and "care about the student's well-being and future endeavors."
"As a whole, students call ONU 'a top-notch education with a family-like atmosphere that is very conducive for learning and excelling in many disciplines,'" the publication states.
Washington Monthly
Washington Monthly ranked Ohio Northern No. 6 in the Bachelor's Colleges category of its 2021 college rankings, and also named ONU No. 16 in the Best Bang for the Buck Rankings: Midwest category. This rankings service addresses the ability of financially challenged students to attain marketable degrees at affordable prices.
Payscale.com
In regard to the success and earning potential of ONU alumni, Payscale.com ranked Ohio Northern 10th in its "Best Colleges in Ohio by Salary Potential" list for 2021. According to Payscale's stats, the average base salary of an ONU alumni is $72,000 annually while mid-career pay averages $108,900.
Forbes
ONU ranked 219 on the Forbes' America's Top Colleges 2021 list. Forbes' uses federal databases, Carnegie Classification information, and other entities such as Payscale.com. Along with academic success levels, Forbes examines factors such as graduation rates and return on investment. The finance-focused publication specifically recognized the unorthodox learning atmosphere wrought by COVID-19. "We took a pandemic year to re-evaluate (we suspended the list in 2020). As we watched Covid turn higher ed upside down, we realized we needed to upend the way we measure the best colleges in America," it states.
"We only rank a slice of American's colleges and universities, just 600 four-year schools drawn from the nearly 2,700 such degree-granting institutions in the U.S." Forbes notes. Ohio Northern was one of only 15 Ohio higher education institutions listed this year.
College Factual
College Factual characterizes itself as "the largest source of higher education data and analytics in the country." The online resource helps students and families find the best higher education fit for them by using objective survey data to highlight the best outcomes-focused institutions. Here are some of its 2022 Best Quality rankings for ONU:
• #10 out of 73 in Best Bachelor's Degree Schools in Ohio.
• #1 out of 12 in Best Public Relations, Advertising, and Applied Communication Bachelor's Degree Schools in the Great Lakes Region.
• #1 out of 11 in Best Journalism Bachelor's Degree Schools in Ohio.
• #1 out of 19 in Best English and Language Arts Education Bachelor's Degree Schools in Ohio.
• #2 out of 21 in Best Pharmacy Doctor's Degree Schools in the Great Lakes Region.
Niche.com
Niche.com's 2022 Best Colleges list is "based on analysis of key statistics from the U.S. Department of Education and millions of reviews," the site states. It is also known for reviewing K-12 schools, graduate schools and places to live.
Some of its Ohio rankings for ONU include:
• Best Christian Colleges: No. 1 of 17
• Best Value Colleges: No. 3 of 75
• Best Colleges for Business: No. 8 of 49
• Education: No. 9 of 38
• Best Colleges in Ohio: No. 11 of 79
• College with the Best Academics: No. 11 of 79