Last Updated on August 28, 2023
Railway safety and control systems are both vitally important worldwide, for not only the ongoing operation of existing railways, but also for the design and the development of new systems. Much work is being done by companies involved in both mainline and urban transportation systems to design safe systems, for the public, their passengers and their workforce.
Read more about Railway Operations course, Diploma of Higher Education in Railway Operations Management, Railway operations, Management and policy MSc, and Diploma of Higher Education in Railway Operations Management.
Course content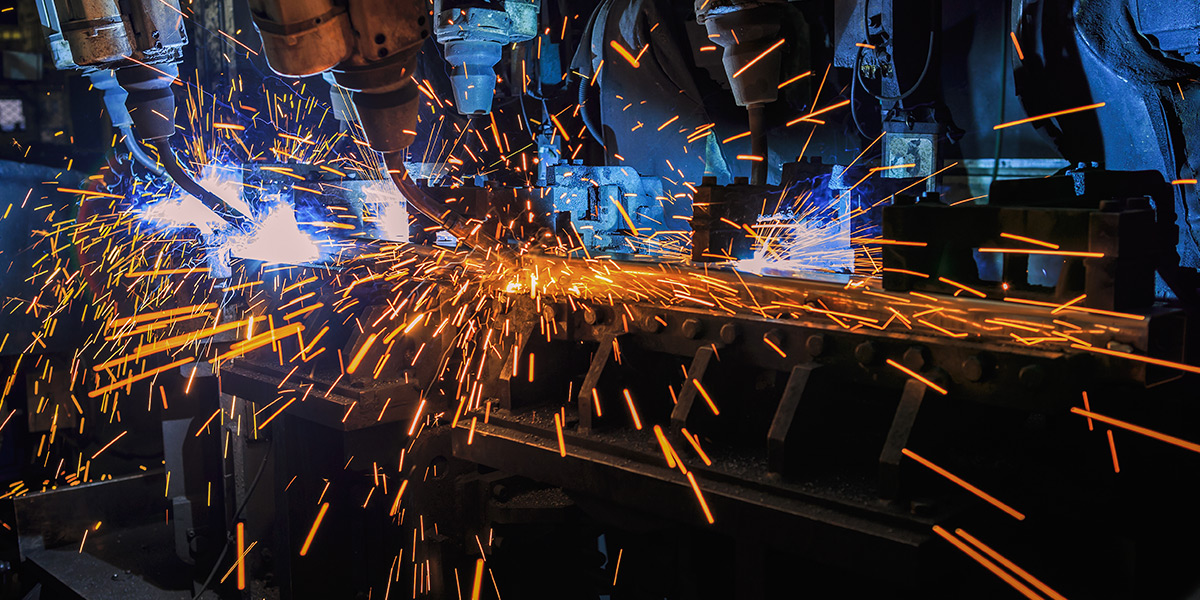 The Railway Risk and Safety Management programmes have been jointly developed by the Birmingham Centre for Railway Research and Education (BCRRE) at the University of Birmingham and the High Integrity Systems Engineering (HISE) Group at the University of York.
The programme team aims to create a deep and robust understanding of approaches to manage safety and risk in transport systems and projects. The partners recognise that each transport sector and mode has its own specific features but seek to ensure that a common approach is taken to the generic issues involved in ensuring dependable operations.
The full-time programme consists of eight classroom taught modules and two research-oriented modules. Part-time students follow the same syllabus as full-time students but complete the taught modules in a sequence that suits their work-commitments.
The full-time study periods are:
Master of Science Degree: 12 months
Postgraduate Diploma: 8 months
Postgraduate Certificate: 4 months
Continuing professional development options: 1 week modules
Modules include:G0: Foundations of System Safety Thinking (September)
This is an introductory module. It outlines the principles of system safety, including risk, basic terminology and the main types of hazard and safety assessment techniques. It also overviews materials covered in later modules. It will be delivered through distance learning. This module is run by the HISE Group at the University of York.
G1: Induction Weekend (September)
This weekend course prepares the new students for the challenge of postgraduate study. It provides an introduction to railway systems engineering, a team activity, and lectures on the history, the legislative and financial background and the structure of British and European railway industry. It includes an introduction to human factors and safety issues. A thorough grounding in research techniques and in academic writing is also provided. This module is run by the BCRRE at the University of Birmingham.
S1: Railway Operations and Control Systems Design (October)
The module covers the interdependent technical areas of the railway of operations and control systems. Areas addressed include the management of complexity, safe operation of freight and passenger train services, human resource management and environmental issues, as well as operations management and economics for the rail industry. The design of railway control and signalling systems requires a detailed understanding of the principles relating to braking performance, block operation, route setting, failsafe principles and the mathematical theories of safe software design. Interlocking design, automatic train control (ATP and ATO) and moving block are covered, together with the new European TrainControl System (ERTMS). The special requirements of metro and light rail operations are considered alongside signalling maintenance and EMC issues. Modelling of signalling systems and the simulation of simple railway networks are introduced through lectures and practical activities. The module is run by the BCRRE at the University of Birmingham, with many speakers from the railway industry.
S4: Technology Strategy and Supply Chain Management (October)
This module addresses the choice of railway technology elements; matching technology to route, operational requirements and legislation. It discusses the option of future proofing, back-up systems and emerging technologies. It covers issue such as obsolescence management, managing tolerances in documentation and manufacturing. Topics of quality control are covered. The module also addresses management of design processes, supply chain specification, risks and change.The teaching will be complemented with case studies of system application and relevant projects. This module is run by the BCRRE at the University of Birmingham.S2: Railway Traction Systems and Traction Supplies (November)
This module covers all aspects of motive power, from diesel-electric propulsion through to pulse width converter systems for electric motive power units. Individual lectures deal with the basic physics of traction, friction braking and dynamic braking systems, DC and AC motor design and traction supplies, power converters, and train detection. Industry-based speakers address the topics of station design, station systems and infrastructure power supply components. The module is run by the BCRRE at the University of Birmingham
G2: Safety and Risk Management in the System Development Process (November)
This module addresses hazard identification, the application of hazard analysis techniques, and the management and tracking of safety related risks through the development of a system. It also covers classical system safety analysis techniques such as fault trees (FTA) and Failure Modes and Effects Analysis (FMEA). This module is run by the HISE group at the University of York.
S3: Rolling Stock and Infrastructure Systems Interactions (December)
The infrastructure portion of this module is designed to give students an in-depth technical knowledge of the rolling stock and infrastructure systems and an understanding of how to design and maintain them in order to minimise risk and maximise safety. Railway alignment design, gauging, and maintenance issues are discussed in detail, as are issues relating to the rolling contact behaviour of the wheel-rail interface and to rail vehicle dynamics, including the steering of wheelsets. Aerodynamics, body-shell design and crashworthiness issues, choice of materials, vehicle maintenance, and the design and behaviour suspensions are covered in some detail. Also addressed are the topics of station design, station systems and infrastructure power supply components. The module is run by the BCRRE at the University of Birmingham, with many speakers from the railway industry.
G4: Safety Management Systems (January)
This module provides an awareness of the issues associated with conducting technical safety activities within an organisational and regulatory environment. It also aims to develop skills at applying theoretical safety engineering knowledge in situations constrained by human competency, resources and organisational culture. This module is run by the HISE group at the University of York.
G6: Systems Engineering and Ergonomics for Dependable Operations (February)
Dependability is defined as the combination of acceptable levels of reliability, availability and safety, often measured as service performance. The systems engineering portion of the module covers two broad areas: systems engineering and management of the engineering process, including project risk, risk control and reliability engineering. Lectures cover both hard and soft systems approaches, systems engineering tools, case studies and safety management issues. Human factors and organisational systems are also addressed in the lectures. The programme team covers the ergonomic needs of customers of railways and of the staff associated with their operation, together with the design of work places and railway related environments. The philosophical frameworks of fitness for purpose, usability and acceptance by users are explored in lectures and exercises. This module is jointly run by the University of Birmingham and the University of York.
G3: Computers and Safety in Critical Systems (February)
This module provides an introduction to the issues that must be considered when computers are used in safety-critical or safety-related applications. The emphasis throughout is on areas that are of potential concern to safety engineers. This is followed by a more in-depth examination of the software development process considering especially aspects of requirements specification, design and analysis that are all critical to the deployment of computers in safety-critical applications. The course also considers the software safety cases and the structuring and collection of evidence for the software safety case. This module is run by the HISE Group at the University of York.
G5: Through Life Safety (March)
This module addresses the safety issues that arise after system deployment, including safe management of operational systems; procedures required to maintain the safety of systems when maintenance or modification is required; and safety monitoring and advanced safety monitoring techniques. This module is run by the HISE group at the University of York.
G7: Review of Group Exercise-Based Learning
This module provides a summary review of the previous modules and calls upon the students to synthesise the objectives and the course in professional presentations. Also included are railway industry site visits to area companies in order to allow students to witness first-hand the implementation of the systems which have been exhibited in the course.
Research Modules
R1: Literature Review
R2: Research Skills Workshop
MSc Individual Investigative Research Project (January onwards)
Project topics are agreed between the student, the Universities and the sponsor, whether or not the student is a permanent employee. A project workshop help before the main project activity allows the postgraduate to learn more about finding a topic, developing a hypothesis and about carrying out the necessary research
Explore postgraduate study at Birmingham at one of our on-campus open days.
If you can't make it to one of our on-campus open days, our virtual open days run regularly throughout the year.
Information for international students
Fees and funding
Qualification, course duration and attendance options
MScPart time24 months

Campus-based learningis available for this qualification

Full time12 months

Campus-based learningis available for this qualification

PGCertPart time8 months

Campus-based learningis available for this qualification

Full time4 months

Campus-based learningis available for this qualification

PGDipPart time16 months

Campus-based learningis available for this qualification

Full time8 months
Master railway Engineering
Railway transport is experiencing a global renaissance. Rail traffic has been growing worldwide for decades. Passenger rail transport is widely viewed as a safe, economic, and environmentally sustainable means of providing rapid urban, regional, and intercity passenger service. High-efficiency rail freight transport has experienced similar growth, especially in North America where it is more than three times more energy-efficient than highway transport. This growth has led to a substantial demand for a new generation of professionals educated in the principles of railway engineering.
The University of Illinois' RailTEC has partnered with KTH Royal Institute of Technology in Stockholm, Sweden, to offer an innovative degree that covers all aspects of rail engineering with an international perspective: the Master of Engineering in Engineering with Concentration in Railway Engineering. This professionally-oriented master's in engineering is housed in the Department of Civil and Environmental Engineering with professionally-oriented educational services and programming provided by the Center for Professional and Executive Training and Education to provide a broad interdisciplinary education in railway engineering for a variety of professional career-track students.
Program Highlights
Earn a Professional Master's Degree (non-thesis) in 3 semesters.
36 credit hour program – see degree requirements for more information.
Choose electives in your area of interest from a wide array of courses.
Prepare for leadership in your career by applying breadth and depth of knowledge in this area.
Develop professional and leadership skills needed for success in the marketplace.