Last Updated on August 28, 2023
Master of Teaching (Secondary)
Available to:Domestic and International students.CRICOS:051777FLocation:
Blacktown
Brisbane
Canberra
Melbourne
Strathfield
Duration:
2 years full-time or equivalent part-time. 18 months full-time in accelerated mode.This qualification is recognised in the Australian Qualifications Framework (AQF)
Entry to this course is governed by the Admission to Coursework Programs Policy. The selection of course entrants is based on academic merit and satisfaction of non-academic capabilities for entry to initial teacher education. In accordance with the mission of ACU, the Faculty of Education and Arts is committed to providing access to education for a diversity of students. ACU provides a range of access and equity schemes which consider additional or alternative factors in assessing applicants, including applicants of Aboriginal or Torres Strait Islander descent.
An accelerated option to complete this degree in 18 months is available at some campuses.Course rulesRegister your interestApply for this course
Domestic students
Description
The Master of Teaching (Secondary) is for graduates who want to become secondary school teachers and have an appropriate undergraduate degree. Graduates may be eligible for employment in Catholic and other faith-based schools, independent and government high schools and other secondary schools.
Depending on your undergraduate degree, this Master's degree will prepare you to teach specialist areas including:
Visual arts, media arts, music and/or drama
English
Mathematics
Economics and business
Humanities and social sciences
Languages other than English
Health and physical education and outdoor education
ICT and digital technologies
Science
Religious education.
It enables students to adopt a research-based approach to reflective practice. They'll be able to consider the implications and applications of this approach to their own professional development and its contribution to their students' learning and wellbeing.
The course provides valuable professional experience through a variety of school and community-based placements during the course.
Students who undertake the Master of Teaching (Secondary) may also concurrently complete the Graduate Certificate in Religious Education to gain accreditation to teach religious education in Catholic schools.
Course duration
2 years full-time or equivalent part-time. 18 months full-time in accelerated mode.
Campus availability and study mode
Campus availability
Brisbane (Multi-mode)
Canberra (Multi-mode)
Melbourne (Multi-mode)
Blacktown (Multi-mode)
Strathfield (Multi-mode)
Study mode definitions
Attendance: Face-to-face and/or via video conference, at an ACU campus or another location.
Multi-mode: A combination of Online and Attendance (including examinations, practicums, residentials, etc.).
Online: Fully online (including assessments).
Deferment, credit points & course units
Deferment
No deferment available.
Credit Points
160
Exit Point
A student who has successfully completed the following requirements may exit from the course with that qualification. Note that none of these qualifications qualify a student to teach in Australia.
Graduate Diploma in Educational Studies
Graduate Certificate in Educational Studies
A student who does not meet the LANTITE requirements may exit with the Graduate Diploma in Educational Studies or Graduate Certificate in Educational Studies if they meet the requirements of those awards.
Course Units (Subjects)
Start dates
Blacktown
Semester 1 – February
Semester 2 – To be advised
Brisbane
Semester 1 – February
Semester 2 – July
Canberra
Semester 1 – February
Semester 2 – To be advised
Melbourne
Semester 1 – February
Semester 2 – July
Strathfield
Semester 1 – February
Semester 2 – July
Course costs
Average first year fee: $6680 Commonwealth Supported (indicative only; subject to passage of legislation)
Important Note on Fees
All costs are calculated using current rates and are based on a full-time study load of 40 credit points (normally 4 units) per semester.
A student's annual fee may vary in accordance with:
the number of units studied per semester;
the choice of major or specialisation; and
elective units.
The University reviews fees annually.
Essential requirements for admission
An applicant must also comply with the Admission to Coursework Programs Policy.
To be eligible for admission to the course, an applicant must:
have successfully completed a Bachelor degree or equivalent qualification, with:

a major study in one teaching area; and
a separate minor study in a second teaching area, that may be separate from or related to the major study area;
be able to select from teaching areas that are available within the course and meet the requirements of applicant's local state/territory registration authority; and
the combination of teaching areas identified would usually prepare the applicant to teach across all year levels of secondary schooling.

demonstrate suitability for teaching as evidenced by completion of an assessment available in the relevant State at the time of application.
Applicants who completed Bachelor degrees outside Australia should review Admission to Coursework Programs Policy to determine if they are required to meet additional English Language Proficiency requirements for entry into the course.
Applicants seeking teacher registration in Australia should check with state registration bodies to confirm English Language Proficiency requirements for teacher registration.
International applicants need to meet the English Language Proficiency requirements as defined in the Admission to Coursework Programs Policy.
2. Additional Approvals
All students enrolled must have the appropriate approvals before they may enter a classroom.
These are: Blue Card (Qld), Working with Vulnerable People (ACT) or Working with Children Check (NSW and Vic).
International students must provide a police check from their home country. All students who have lived in another country for twelve months or more must provide a police check from that country for that period.
3. Admission Requirements for the Professional Practice specialisation
To be eligible for admission to the Master of Teaching (Secondary) (Professional Practice) specialisation, an applicant is required to:
3.1 have completed the first year of the course with a grade point average (GPA) of at least 5.0 and a demonstrated strong performance in the professional experience units in Year 1,
OR
3.2 be from an approved sponsored cohort and meet the Master of Teaching (Secondary) course entry requirements.
Inherent Requirements
There are essential components of a course or unit that demonstrate the capabilities, knowledge and skills to achieve the core learning outcomes of the course or unit. Learn more about inherent requirements and how they affect you, and explore the requirements for your course.
Applying for admission
Brisbane, QueenslandApply through ACUCanberra, ACTApply through ACUMelbourne, VictoriaApply through ACUSydney (Blacktown), NSWApply through ACUSydney (Strathfield), NSWApply through ACU
Career paths
The Master of Teaching (Secondary) course is designed to prepare secondary teachers to meet the requirements for teaching in Catholic, independent and government schools.
Professional experience
Students must complete a minimum of 60 days professional experience during which time they are required to be available full-time.
Professional experience covers all school and community-based experience designed to help students develop professional competence and personal commitment, in accordance with the expressed Catholic philosophy of the University. The professional experience units apply skills, techniques and processes taught in the Foundations Studies and Professional Studies units.
Professional experience units are planned as a specific sequence allowing for progressive development of both classroom-based proficiency and an understanding of the relevance of theory to practice and practice to theory. The practicum will be supported by other forms of in-school experiences, such as school-based tutorials and workshops.
Certain prerequisite units are required before students are placed in schools.
Supervised professional experience is at the heart of all our pre-service teacher education courses and the Faculty will find appropriate placements to suit the needs of your course. Placements will usually be arranged for the scheduled placement period in the professional experience calendar though this may not always be possible.
The Professional Experience program consists of a minimum of 10 weeks of teaching rounds, usually broken into three blocks.
Professional recognition
This program has been listed on the Australian Institute for Teaching and School Leadership (AITSL) accredited programs list and meets the teacher education component of the qualification requirement for registration (accreditation) as a secondary school teacher in all states and territories.
Other prerequisites to undertaking this course
Requirements for working with children: All students enrolled must have the appropriate approvals before they may enter a classroom.
These are: Blue Card (Qld), Working with Vulnerable People (ACT) or Working with Children Check (NSW and Vic).
International students must bring police check documentation from their home country. All students who have lived in another country for 12 months or more must provide a police check from that country for that period.
English language requirements
No score less than 7 in reading and writing. No score less than 8 in listening and speaking.
Pathways to further study
Graduates of this course may be eligible for entry into further postgraduate coursework degree programs. Master of Teaching (Secondary) is a pathway to doctoral studies.
More course information
Non-academic assessment – suitability for teaching
Applicants who apply for entry into this initial teacher education course will be required to complete a non-academic assessment. The assessment is to demonstrate suitability for teaching and will be part of your application when applying for admission into this course. Please visit our Suitability for teaching page for more information.
Course structure
The Master of Teaching has two separate and distinct stages.
Stage 1: 80 credit points, comprising 4 units educational studies and 4 units curriculum studies. These units include a field-based learning component.
Stage 2: 80 credit points, including 3 core units, 1 field-based research project, 1 practicum unit and 1 elective unit.
Core units encompass learning, and learning technologies, human development and special needs, teaching and classroom management and Catholic education and schooling. Teaching studies consist of a selection of two single methods or a double method. Professional practice consisting of supervised teaching will be organised to comply with state teacher registration requirements.
Literacy and Numeracy Test in Initial Teacher Education (LANTITE)
Students will be required to demonstrate they have achieved approved benchmarks in literacy and numeracy as demonstrated through the Literacy and Numeracy Test in Initial Teacher Education (LANTITE). Successful completion of LANTITE is a requirement for course completion.
If you have started your ITE course at another institution and wish to transfer to ACU to complete your studies, please be sure that you have read and understand the requirements for receiving credit for previous studies and those on completing LANTITE.
OVERVIEW
Prepare for a rewarding career as a secondary school teacher with the practical experience offered through a Master of Teaching (Secondary Education) at Victoria University.
You will gain significant workplace experience to prepare you for the real world of teaching. Through our extensive partnerships, you will undertake supervised teaching placements and have access to many professional-experience opportunities.
Our classes are smaller than many other universities', allowing our tutors to tailor the learning experience to our students. As education experts, we understand how students learn best. You won't be asked to sit in large lectures and take regular tests. Instead, you'll learn in practical workshops, with applicable tasks that prepare you to be an excellent teacher, such as creating lesson plans and presenting relevant research findings.
We offer a range of disciplines, so you can become a teacher in the area you love. Choose from dozens of options, including:
arts
design & technology (wood, metal and plastics, textiles, food, robotics)
languages
maths
music
outdoor education
PE
science.
COURSE E-BROCHURE
Create a customised brochure in a few simple steps. Your brochure will include country-specific information.CREATE AN E-BROCHURE(EXTERNAL LINK)
CAREERS IN TEACHING
Graduates of the Master of Teaching (Secondary Education) who have passed the National Literacy and Numeracy Test for Initial Teacher Education are eligible for registration as secondary teachers with the Victoria Institute of Teaching (VIT)(external link).
You'll be ready to work as a secondary teacher in your chosen discipline area, including:
business
computing
creativity and the arts
English
health
humanities
languages other than English (LOTE)
mathematics
music
outdoor education
physical education
psychology
technology
teaching English as a second language
science
student welfare.
You'll also be able to pursue careers in a range of education-related industries and organisations, that could include:
special-education teacher
educational-publishing editor or writer
museum or gallery educator
corporate learning and development
tutor
education-supply liaison officer
outdoor education specialist
student welfare officer.
The number of job openings for secondary school teachers is expected to grow over the next 5 years (JobOutlook(external link)).
SALARIES
The average annual salary of a secondary school teacher in Australia is $77,012 (JobOutlook(external link)). The average annual salary of a special education teacher in Australia is $78,312 (JobOutlook(external link)).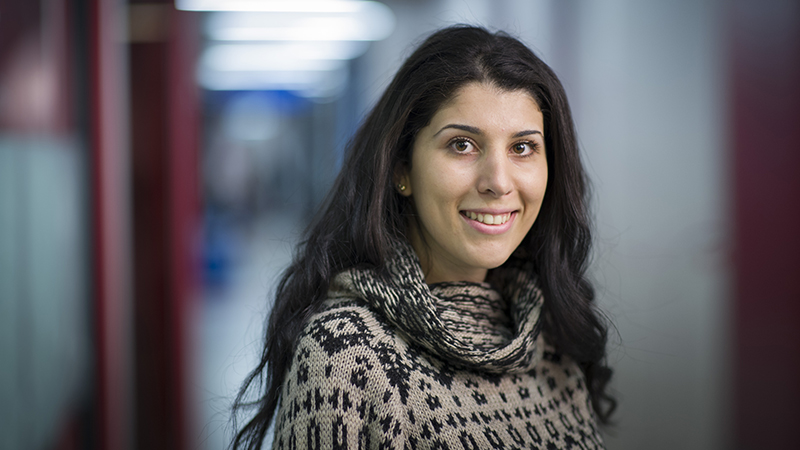 HOW MARIAM DISCOVERED HER DREAM CAREER THAT WAS THERE ALL ALONG
Mariam Khattab went from Youth Work to teaching through VU.Read more
ACCREDITED BY VIT
This Master of Teaching (Secondary Education) is accredited by the Victorian Institute of Teaching(external link) (VIT), the independent statutory authority for the teaching profession.
It is a legal requirement for all teachers to be registered with VIT in order to be employed in a school or early childhood education and care service or Victorian children's service
COURSE STRUCTURE
To complete the Master of Teaching (Secondary Education) students will be required to complete 192 credit points in total consisting of:
96 credit points Core units
48 credit points Discipline Studies
48 credit points from Option A or Option B
Students are required to pass the Literacy and Numeracy Test for Initial Teacher Education (LANTITE) in order to be eligible to graduate from their Victorian Institute of Teaching-accredited program.
Option A
48 credit points Thesis unit/s
OR
Option B
48 credit points Capstone unit and Elective unit
It is possible to complete the course in 18 months if some units of study and teaching placement are completed in Summer and Winter semesters. Unit of study offerings in Summer and Winter are subject to demand and availability of school placements.
Additional Notes
Thesis and capstone units can only be taken towards the end of your course.
To be eligible to apply for doctoral study, it is recommended that students choose to complete the Minor Thesis units(Minor Thesis A (Part-Time) and Minor Thesis B (Part-Time)).
Students are required to pass the Literacy and Numeracy Test for Initial Teacher Education (LANTITE) prior to commencement of the second year placement units.
Students will need to monitor the VIT website for details in relation to the tests that will be considered; a link to advice and fact sheets about the test and to the external test provider. Refer to www.vit.vic.edu.au(external link)
Plus the following four Discipline Studies Units
Plus one of the following two options:
Option A
24 credit points (1 unit) chosen from the Elective units listed below
Option B
Elective units
On successful completion of this course, students will be able to:
| | | | |
| --- | --- | --- | --- |
| | 1. | Critically examine historical and contemporary issues in post-primary education at a local, national and international level; | |
| | 2. | Review different pedagogical theories and academic concepts of teaching that support the diversity of learners found in post primary educational settings; | |
| | 3. | Critically review curriculum materials and resources that support the inclusion of Aboriginal and Torres Strait Islander perspectives across the curriculum in schools with a view to promoting reconciliation in today's society; | |
| | 4. | Analyse the literacy and numeracy learning needs of students across the full range of abilities including students with disabilities and special learning needs; | |
| | 5. | Plan, implement and evaluate a range of educational practices that support the diversity of students in post primary education; | |
| | 6. | Analyse the efficacy of classroom teaching practices through reflective discussion that draws upon pedagogical theories; | |
| | 7. | Employ advanced skills in research to work with educational stakeholders in educational settings; | |
| | 8. | Design, conduct and report educational inquiry / research; | |
| | 9. | Apply knowledge and skills within classrooms and the school community to develop inclusive cultures of learning where all school students are supported to achieve; | |
| | 10. | Communicate clearly and effectively through presentations and interactive activities, key concepts that related to the graduate's specialist teaching area. | |
WHAT'S A UNIT?
A unit or 'subject' is the actual class you'll attend in the process of completing a course.
Most courses have a mixture of compulsory 'core' units that you need to take and optional elective units that you can choose to take based on your area of interest, expertise or experience.
CREDITS
Each unit is worth a set amount of study credits based on the amount of time you study. Generally, 1 credit is equal to 1 hour of study per week.
ADMISSION & PATHWAYS
Meeting the minimum admission requirements does not guarantee you entry into this course. Some courses receive more applications than the number of places available. In this situation we will also assess your education, work and other relevant experience.
If you do not meet the minimum requirements you may be eligible for one of our special admission programs. We also encourage you to explore our study pathways to help you reach your goal.
Find out more about how to apply for our courses, and our commitment to admissions transparency.
ENTRY REQUIREMENTS
Completion of an Australian Bachelor degree (or equivalent) in a discipline that meets VIT specialised requirements available at:
https://www.vit.vic.edu.au/media/documents/publications-and-forms/forms/Specialist_Area_Guidelines_2015.pdf
Applicants will also be asked to complete an assessment of their non-academic attributes. Applicants with a Bachelor's degree from countries other than Australia, New Zealand, the United Kingdom, United States of America, Canada or the Republic of Ireland will be required to complete IELTS (or equivalent): Overall 7.0 with Listening 7.5, Reading 6.5, Writing 6.5, Speaking 7.5.
Find out if you meet the entry requirements, including English language and academic requirements.
There are many ways you can start your education journey at VU. Pathways offer an easy transition between courses at different levels, so that you can start with a certificate and progress right through to postgraduate study.
Find out more about pathways and credits.
If you have completed study with another university or institution and believe you are eligible to receive credit for skills and past study, you can apply for advanced standing.
Applications for advanced standing can be made after a discussion with your course coordinator or academic adviser.
ADDITIONAL INFORMATION
Applicants will be assessed on academic performance.
Prior to entry into the third semester of full time study, students in this course will have to sit the LANTITE test in order to demonstrate that their literacy and numeracy skills are within that expected of the top 30% of the population in Australia. The LANTITE test is a national government requirement for initial teacher education programs.
Students should note that they will be subject to a Working With Children Check before practice placements, in accordance with Department of Education and Training policy.
HOW TO APPLY
We are currently accepting applications for this course.
Methods of applying:
International students can apply directly to Victoria University using our online application system, or apply through an education agent.
Students must complete the A141 Supplementary information form.
DIRECT ONLINE APPLICATION(EXTERNAL LINK)FIND AN EDUCATION AGENT(EXTERNAL LINK)
If you have questions about your application, you can:
speak to a staff member. Phone +61 3 9919 1164 and follow the prompts
send an email to

[email protected]