Last Updated on August 31, 2023
The Center for Nursing at Madonna University provides a variety of Nursing programs to prepare students for nursing careers and other healthcare related fields. Our goal is to prepare graduates for professional practice at the entry level of their licensure, with the ultimate goal of providing quality health care and promoting the health, safety and well being of those individuals served.
Educating professional nurses who promote excellence and leadership
Madonna University's Bachelor of Science in Nursing (BSN) degree programs develop students into confident, prepared, and patient-focused nurses that promote excellence and leadership in the nursing profession.
The foundation of the Madonna undergraduate nursing degree is a learner-centered community that provides the knowledge and experiential learning opportunities needed to succeed and deliver relationship-based care in today's complex health care environments.
Four BSN Degree Formats to Fit Your Needs
Madonna University offers four different BSN degree formats to fit your individualized needs. Each degree offering takes into account your personal goals and any previous academic and/or professional experience, ensuring you are on the best-fit degree path for success.
BSN Traditional Pre-Licensure Program
Holding true to Madonna University's Catholic and Franciscan values and commitment to serving the community, the traditional BSN pre-licensure degree prepares you to become an experienced leader in one of the fastest growing professional fields.
Learn more about the BSN Traditional Pre-Licensure degree curriculum.
Accelerated BSN Program
Madonna's Accelerated Bachelor of Science in Nursing (ABSN) degree allows you to complete your degree in as little as 16 months, including taking nursing coursework online and completing real-world clinical experiences in leading healthcare facilities in the metro Detroit area. Featuring multiple start dates a year, the ABSN is a perfect fit for students looking for more timely degree completion or those changing career paths.
Explore the 16-month ABSN curriculum.
LPN-BSN Program
The Licensed Practical Nurse (LPN) to BSN degree is a bridge program that opens the door to greater earning potential and employment opportunities. The LPN-BSN degree is ideal for those working as licensed practical nurses with the goal of earning a bachelor's degree in nursing. Students seeking this degree path have the opportunity to have previous professional experience evaluated for academic credit.
Dive deeper into the LPN-BSN curriculum.
RN-BSN Degree Completion Program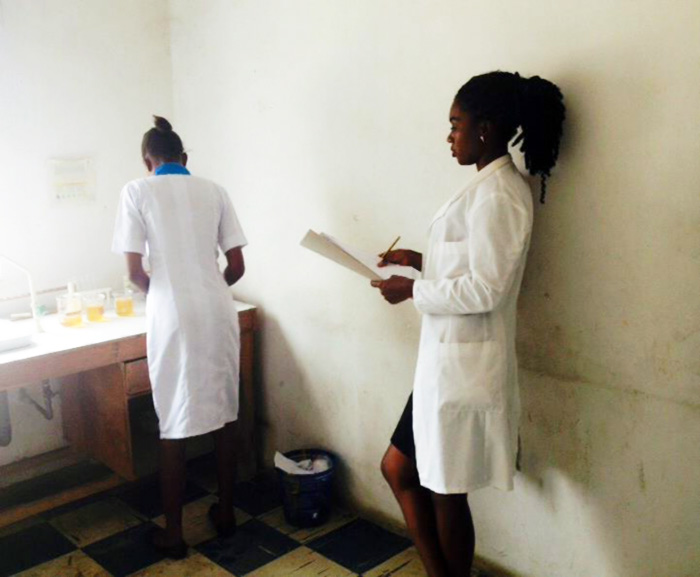 The Registered Nurse (RN)-BSN program is a completion degree for RNs looking to finish their bachelor's degree in nursing for career advancement. Catering to working nurses, the RN-BSN is a flexible degree that can be taken without disrupting your current employment.
Find out more about the program requirements of the RN-BSN completion degree.
Endless Career Opportunities
Nurses play an essential role in their communities, supporting the health and wellness of individuals of all ages across a wide-range of specializations. A testament to their vital need, the U.S. Bureau of Labor Statistics projects the nursing profession will grow at a rate of 12 percent from 2018-2028, outpacing the average growth for other professions.
This strong demand for BSN-credentialed nurses exists at a wide range of employment locations, including—but very much so not limited to—hospitals, private medical practices, schools and colleges, mental health treatment centers, assisted living homes, and community health facilities.
Experienced, Dedicated Nursing Faculty
The Madonna nursing faculty are experienced nursing professionals that are dedicated to your success, providing individualized attention to ensure you achieve your academic and professional goals. They care deeply about fostering the knowledge and hands-on skills required in the field and play an active role in your traditional and online classes, hands-on lab experiences, high-fidelity simulations, and in-the-field nursing practice.
Get to know our Nursing faculty!
Accredited, Highly Regarded Nursing Degrees
Highly regarded by healthcare professionals and employers, all of Madonna's BSN degree programs are accredited by the Commission on Collegiate Nursing Education (CCNE) and approved by the Michigan Board of Nursing. Additionally, Madonna University is accredited by the Higher Learning Commission (HLC).
These credentials reinforce that the Madonna BSN programs offer educational excellence through access to cutting-edge course concepts and hands-on learning opportunities that are required to succeed in today's increasingly complex health care environment.
Admission into the BSN Degree Programs and Application Deadlines
As highly sought after and challenging undergraduate nursing degrees, each of Madonna's BSN programs have specific admission requirements.
Traditional BSN Nursing Application Deadlines
Fall Semester – January 31
Winter Semester – July 31
Please note that late applications will not be considered.
Requirements for Direct Admission to the Traditional BSN Pre-Licensure Degree
Direct admission into Madonna's Traditional BSN Pre-Licensure degree program is offered to highly qualified high school seniors. The criteria for direct nursing admission are the following:
Minimum cumulative unweighted high school GPA of 3.2 or higher
Grades of 'B' (3.0) or higher in biology, chemistry, and two years of algebra
ACT composite score of 22 or higher OR 1100 SAT score
Enroll at Madonna University immediately following high school
Applications received by December 1 will receive priority decisions
Applications received after December 1 will be reviewed upon receipt and decisions made on a space available basis
Within 4 weeks of direct admission offer, students will accept or decline admission
Meeting the general university admission criteria does not guarantee direct nursing admission
Pre-Nursing Admission Requirements
Students interested in nursing, but who do not meet the pre-nursing admission requirements outlined above, can be admitted as an undeclared student in the College of Nursing and Health to establish a higher GPA while taking the prerequisite courses for the nursing program at Madonna.
Minimum cumulative unweighted high school GPA of 2.8 or higher
ACT composite score of 18 or higher OR 960 SAT score
Grades of 'C' (2.0) or higher in biology, chemistry, and two years of algebra
Accelerated BSN Admission Requirements
Students interested in the accelerated ABSN program must have either a confirmed bachelor's degree from an accredited institution with a minimum cumulative 2.8 GPA or a minimum of 60 credits with a cumulative 3.0 GPA in all undergraduate coursework. Additional requirements, such as a writing assessment and letter of intent, as well as specific prerequisites must also be met.
Learn more about admission into the ABSN degree.
Begin Your Journey As a Leading Nursing Professional
Madonna's BSN degree programs lay the foundation for a fulfilling career as a well-versed, experienced nurse that is dedicated to delivering compassionate, patient-focused care. If you are ready to take the first step to launch your nursing career, request more information or get started on your application today!
DEGREES OFFERED
BSN Traditional Pre-Licensure Program – Plan of Study
Accelerated Bachelor of Science in Nursing Program – Plan of Study
LPN-BSN Program – Plan of Study
RN-BSN Degree Completion Program – Plan of Study