Last Updated on August 28, 2023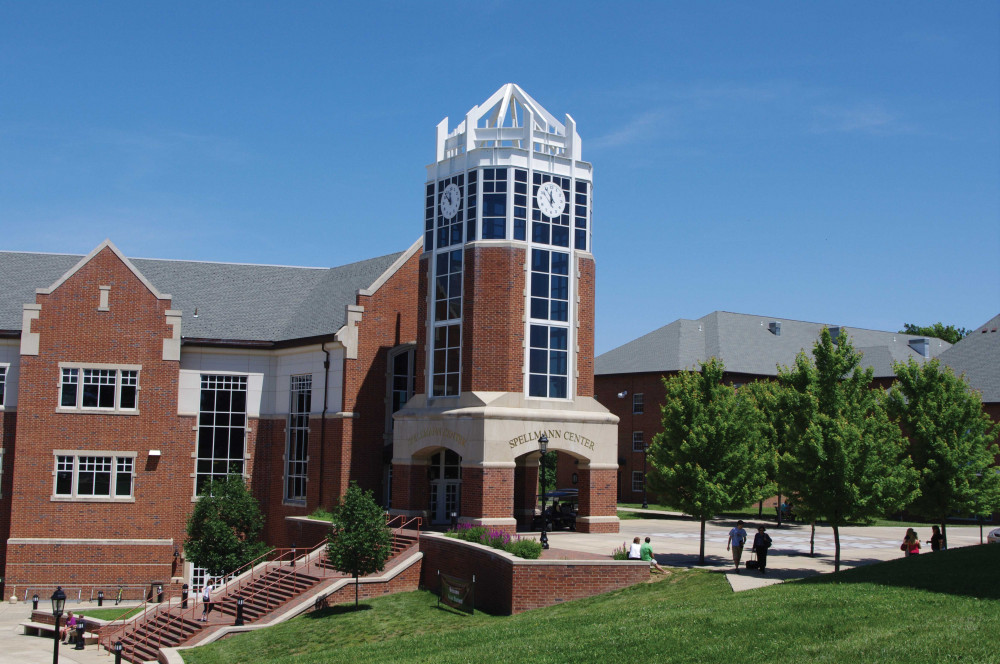 HLC Accreditation
The Higher Learning Commission (HLC) is an independent corporation and is one of six regional institutional accreditors in the United States. The Higher Learning Commission accredits degree-granting post-secondary educational institutions in the North Central region. Lindenwood University has been continuously accredited by HLC since 1921. Our next comprehensive evaluation will take place in 2023.
HLC STATEMENTS AND GUIDELINES ON ASSESSMENT
The HLC has produced or endorsed a number of documents explaining the importance of assessment in higher education.
Student Learning, Assessment, and Accreditation This two-page statement explains why the HLC values assessment and what qualities it expects to see in a strong assessment system.

Excerpt: "In October 1989, the Commission first posited that assessment of student learning is an essential component of every organization's effort to evaluate overall organizational effectiveness. In February 2003, The Higher Learning Commission adopted a newly revised position statement … to reaffirm and strengthen this position. … [T]he Commission makes clear the centrality of student learning to effective higher education organizations and extends and deepens its commitment to and expectations for assessment. Indeed, the Commission asserts that assessment is more than a response to demands for accountability, more than a means for curricular improvement. Effective assessment is best understood as a strategy for understanding, confirming, and improving student learning."

Committing to Quality: Guidelines for Assessment and Accountability This eleven-page paper is a brief guide to best assessment practices, from setting ambitious goals to reporting evidence and results.

From the HLC's publications page: "The Higher Learning Commission has endorsed guidelines, Committing to Quality: Guidelines for Assessment and Accountability, published by the New Leadership Alliance for Student Learning and Accountability in 2012. The guidelines help colleges and universities in improving the quality of a college degree by asking them to set clear goals for student achievement, regularly gather and use evidence that measures performance against those goals, report evidence of student learning, and continuously work to improve results."

Guidelines for the Evaluation of Distance Education (On-line Learning)This five-page guide to assessing online learning was developed by the Council of Regional Accrediting Commissions (C-RAC), of which the HLC is a member.  
PROGRAM ACCREDITATION
Many of our individual programs are also accredited by state or national professional accreditation bodies. Details about these accreditors can be found on Lindenwood's Consumer Information page.
lindenwood university military tuition
Veterans Typically Attend Lindenwood University for no More Than $3,121
If you qualify for full benefits under the Post-9/11 GI Bill® we estimate that your yearly out of pocket cost to attend Lindenwood University should not be more than $3,121.
| | |
| --- | --- |
| Veteran Sticker Price | $36,085 |
| Guaranteed Post-9/11 Benefits | $32,964 |
| Total Out Of Pocket | $3,121 |
Tuition Fully Covered by GI Bill® Benefits
If you qualify for full benefits, the tuition and fees charged by Lindenwood University will be fully covered. You will not need to rely on a Yellow Ribbon award or institutional aid to cover these costs.
Veteran Tuition And Fees
$18,100
Guaranteed Post-9/11 Benefit*
$18,100
Total In Your Pocket
-$0
*Note: The tuition benefit is capped at the lessor of the actual tuition charged to you or $20,235.
Remember, some forms of aid such as Pell Grants are awarded in addition to your Post-9/11 GI Bill® benefits so be sure to fill out your FASA forms.
Yellow Ribbon Program Participant With No Limitations
Lindenwood University participates in the Yellow Ribbon Program and does not place limitations on the awards it grants. You must still apply for and be accepted so contact the college. If you have tuition and fees charges that are not covered by your Post-9/11 benefits, you may be able to get additional assistance in the form of a Yellow Ribbon Award that should result in no out of pocket costs related to tuition and fees.Remember, only veterans who qualify for full Post-9/11 benefits are eligible to participate in a Yellow Ribbon program.
Lindenwood University awarded a total of $67 in Yellow Ribbon benefits last year. This was split among 2 veterans for an average award of $34 ($67 after government matching).
Questions to Ask the Admissions Department
Which programs and majors (if any) participate in the Yellow Ribbon Program and how do I apply?
Per Credit Fees and the Active Duty Tuition Assistance Cap
With a per credit charge for in-state students of $495, Lindenwood University falls above the tuition assistance cap of $250 for active duty personnel.
| | | |
| --- | --- | --- |
| Below Cap for State Residents? | $495 per credit | |
| Below Cap for Non Residents (Out of State)? | $495 per credit | |
Your Living Expenses May Not Be Fully Covered
After applying eight months of your assumed MHA against what Lindenwood University thinks your living expenses should be, we see a potential shortfall of $2,871. It is possible that your actual living expenses will be covered if you live more frugally than what the college expects.
| | |
| --- | --- |
| Off Campus Living Expenses | $16,735 |
| Post-9/11 Benefit | $13,864 |
| Total Out Of Pocket | $2,871 |
A MHA of $1,733 is likely the largest benefit paid directly to you.
Your Books and Supplies are Not Fully Covered
Your book stipend of $1000 will not cover what Lindenwood University estimates your expenses to be ($1,250).
| | |
| --- | --- |
| Supplies Expenses | $1,250 |
| Post-9/11 Benefit | $1,000 |
| Total Out Of Pocket | $250 |