Last Updated on January 17, 2023
If you are wondering about a question like Is Yale better than Harvard University? Well on this post we will make a detailed comparison of Yale vs Harvard university base on criteria like prestige, cost of attendance, acceptance rate, and lots more. Founded in 1636 and 1701 respectively, Harvard and Yale University are the oldest colleges in the United States. The Ivy League schools are known for their historic legacy, famous alumni, and generous financial aid, which the universities are able to provide in part because of an endowment worth roughly $30 and $40 billion respectively.
Before we proceed with the analysis of Yale vs Harvard university, we will like to start our comparison with the emphasis that Harvard and Yale University are both Private (not-for-profit), 4 or more years University located in Cambridge, Massachessut and New Haven, Connecticut, respectively. So in the table below you will see a breakdown of some of the differences in Yale vs Harvard University.
Breakdown of Yale vs Harvard University
| | | |
| --- | --- | --- |
| | Harvard | Yale |
| Location | Cambridge, MA | New Haven, CT |
| Campus Type | Urban | Urban |
| Undergraduate Enrollment | 6,788 | 5,964 |
| Acceptance Rate | 5% | 6.3% |
| U.S. News Ranking | 2 | 3 |
| Sticker Price | $72,391 (2020-2021 school year) | $74,900 (2020-2021 school year) |
| Student to Faculty Ratio | 6:1 | 6:1 |
| Middle 50% SAT/ACT | SAT: 1470-1560ACT: 33-35 | SAT: 1450-1560ACT: 33-35 |
| Subject Tests Required? | Two recommended | Recommended (no number specified) |
| Median Starting Salary | $69,200 | $66,800 |
How Is Yale Better Than Harvard University
For prospective students looking for answers on questions like should, i go to Harvard or Yale, then our analysis on Yale Vs Harvard University will help you get all the facts you need to know about these two prestigious US universities. With our analysis, you will be able to tell how Yale is better than Harvard University or vice versa.
Harvard Vs Yale University Acceptance Rate
If you're looking at acceptance rate alone, then Harvard University is more difficult to get into. However, each college is looking to fill its incoming class with a variety of students with different strengths, backgrounds, etc. Therefore, the acceptance rate alone is not a good indicator that Harvard University is a better school or will be more difficult for you specifically to get into. On the flipside, Yale University is easier to get into based on acceptance rate alone.
Harvard vs Yale undergrad Student
Harvard is slightly bigger than Yale, with an undergraduate population of 6,788 and total student body of 20,700, to Yale's 5,964 undergraduates and 13,433 total student body.
Class sizes are comparable; at both schools, more than 70% of classes have fewer than 20 students, and the faculty to student ratio is 6:1.
Yale vs Harvard Graduation Rate
Which is better, Yale or Harvard? Graduation rate, salary and amount of student loan debt are indicators of a college which offers better outcomes for its graduates. Compare the following outcomes facts between Harvard and Yale.
The graduation rate at Yale is the same as at Harvard University (97% vs. 97%)
Graduates from Harvard University earn on average $18,300 more per year than Yale graduates after ten years. ($136,700 vs. $118,400)
Harvard University students graduate with a $7,000 lower median federal student loan debt than Yale graduates. ($6,500 vs. $13,500)
Harvard graduates are paying $72 less per month on federal student loans than Yale graduates. ($67 vs. $139)
More Yale graduates are actively paying back their federal student loan debt than former Harvard students, three years after graduation. (84% vs. 70%)
Yale Vs Harvard Financial aid
Harvard's full cost of tuition, room, board, and fees is $72,391, although 50% of students are on financial aid, and 20% pay nothing to attend.
Yale's sticker price is comparable at $74,900. Sixty-four percent of students are on financial aid, and the median net price for those on aid is $13,000.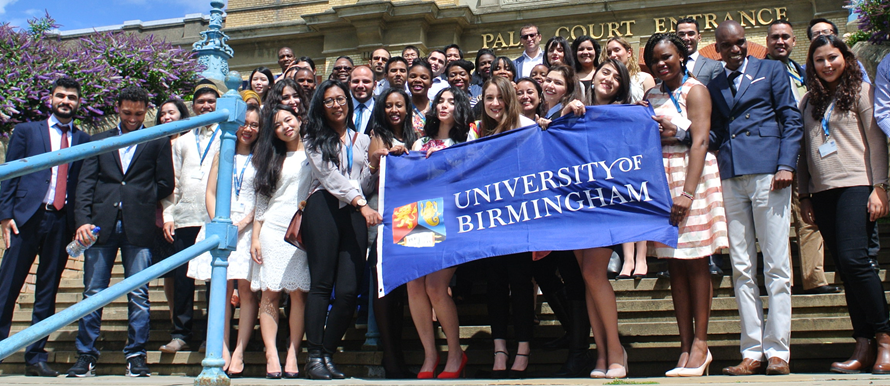 Both schools are known for their extremely generous financial aid policies, as they are no-loan, need-blind, and meet full demonstrated financial need. This means that you won't receive loans in your financial aid award, that your ability to pay will not impact your admissions decision, and that your financial aid award will cover 100% of the difference between your expected family contribution and the cost of attendance.
Neither Yale nor Harvard awards merit scholarships; they are given on the basis of need only. However, you can still receive scholarships from outside organizations. These will be factored into your financial aid package and may lower the need-based aid you receive from your college.