Last Updated on August 28, 2023
Right here on Collegelearners, you are privy to a litany of relevant information on how to study the bible for beginners ,how to study bible deeply ,12 dynamic bible study methods , and so much more. Take out time to visit our catalog for more information on similar topics.
how to study old testament
Tips for Studying the Old Testament

1. Go in With the Right Perspective
Although the Old Testament, with its strange and unfamiliar customs and rules, can feel irrelevant to modern life, it uniquely reveals much about who God is and the challenges we face in relating to Him. Many of these rules were given to specific people in specific situations. Some no longer apply (like instructions for building an ark, priestly duties and dietary restrictions).
If you mistakenly focus on the rules, you can miss the overarching story of God relating to humankind that culminates in the person and work of Jesus Christ. The Old Testament's customs and rules are part of that story and help you better understand and appreciate who Jesus is and what He did for us. You'll miss much in the New Testament if you have little to no grasp of the Old.
---
2. Focus on God
When you read, ask yourself what you can learn about God and His character from the passage you are reading. For instance, you can learn about God's holiness and righteousness in His judgment of sin in Genesis. You can learn about His love and compassion in the Psalms and His wisdom in the Proverbs. You can learn about His sovereignty in Job and in the prophecies of Daniel and Ezekiel.
---
3. Focus on the Gospel
How does this passage inform and enlighten your understanding of the gospel and the hope found in the New Testament? The writers of the New Testament knew the Old Testament well. They quote it frequently in their writings, and often what they teach assumes that their audience has some knowledge of an Old Testament story, law or prophecy. Many people mistakenly believe that the Old Testament only highlights God's wrath and the New Testament God's grace, but this simply is not the case.
---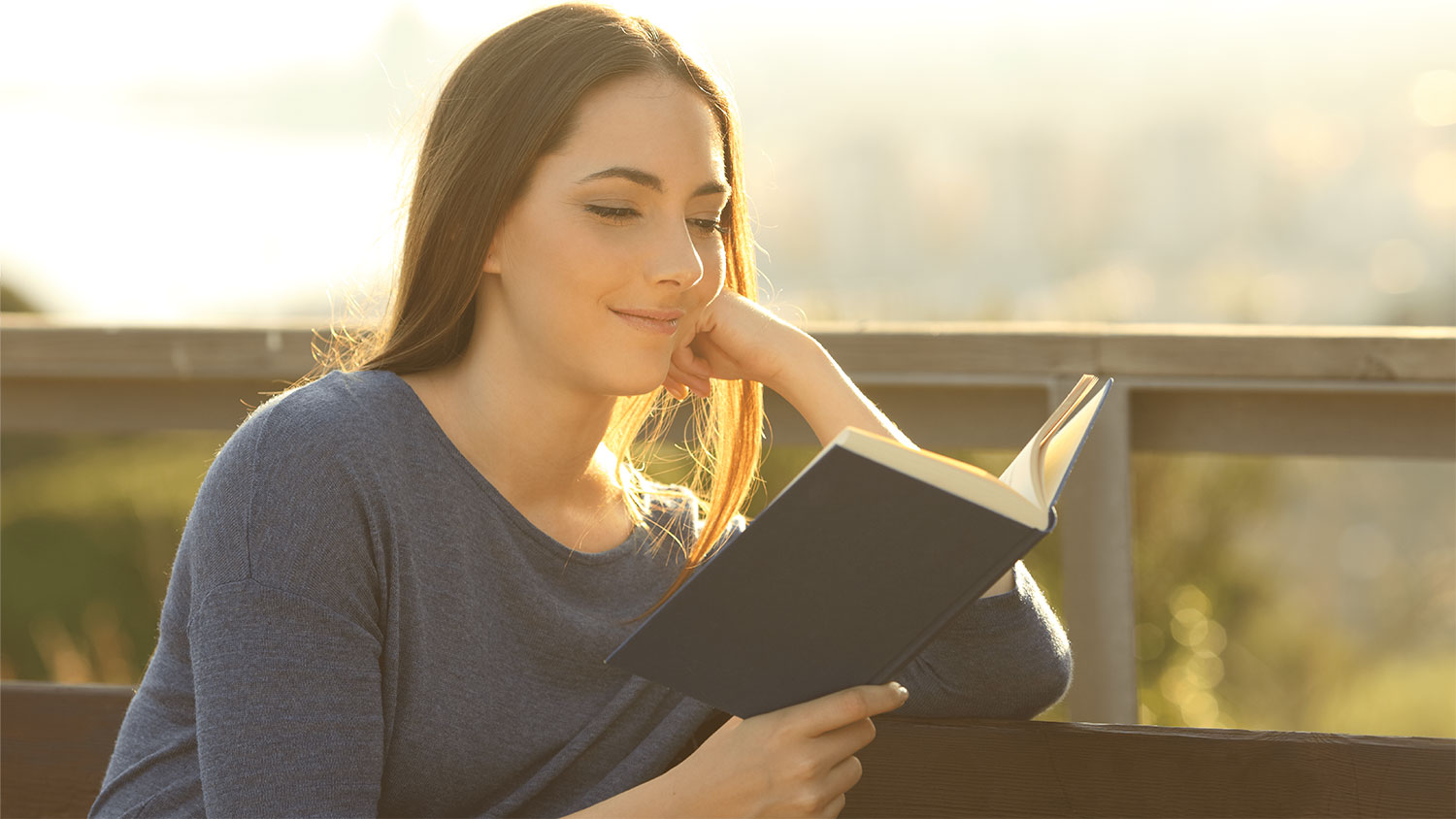 4. Read a Passage Multiple Times
When you read a passage from the Old Testament, read it multiple times. Review what comes before it to remind yourself of the context. Use the introduction and overview of the Old Testament book you're reading in a study Bible or a Bible dictionary to become more familiar with its historical context.
---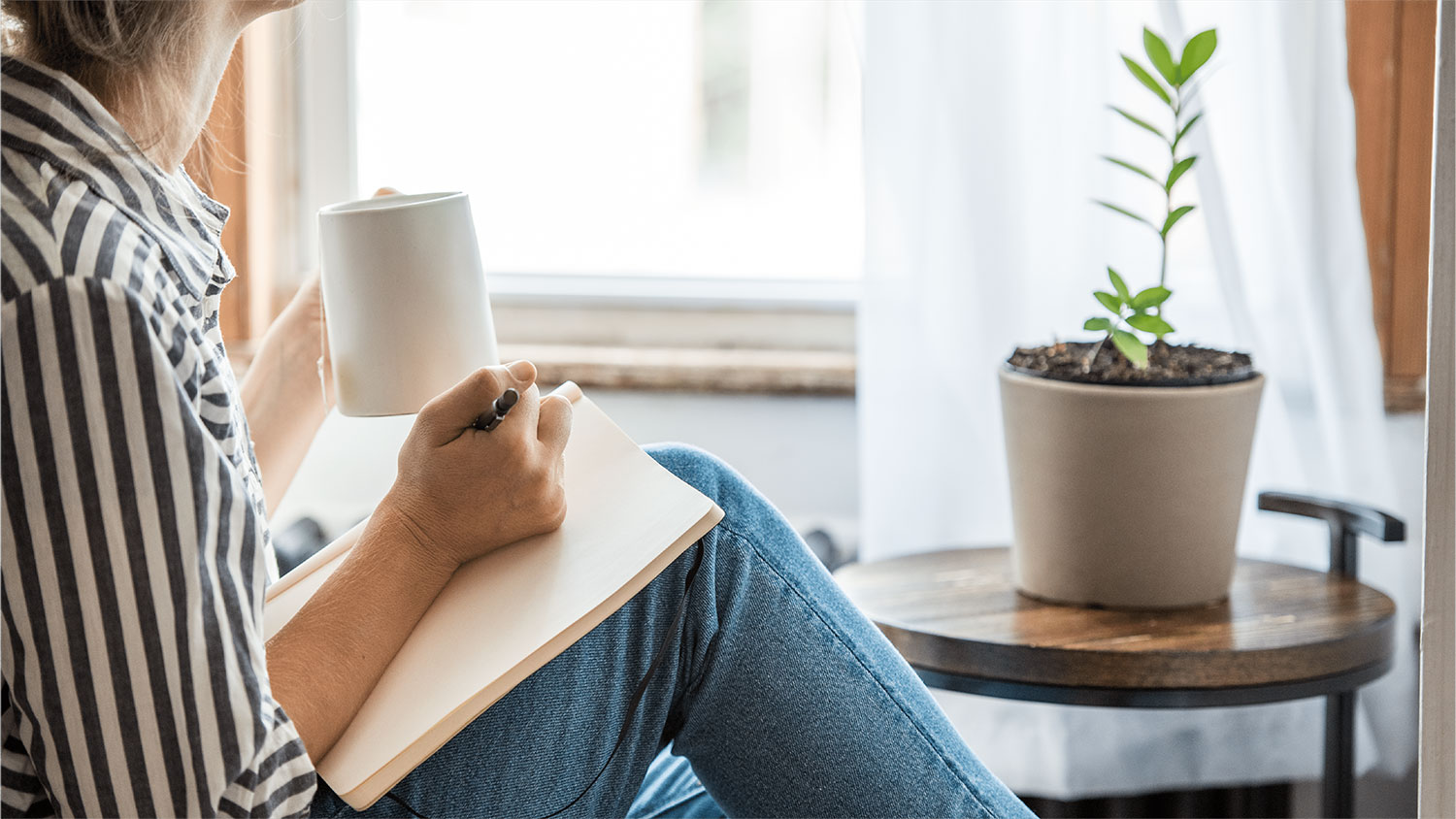 5. Write Your Questions Down
Write down any questions that come to mind while reading a passage, and look up additional information about them later. For instance, reading about Moses, Pharaoh and the Israelites in Egypt might prompt you to research the customs and culture of ancient Egypt. Reading about Abraham could be a springboard to learning about Ur of the Chaldees.
---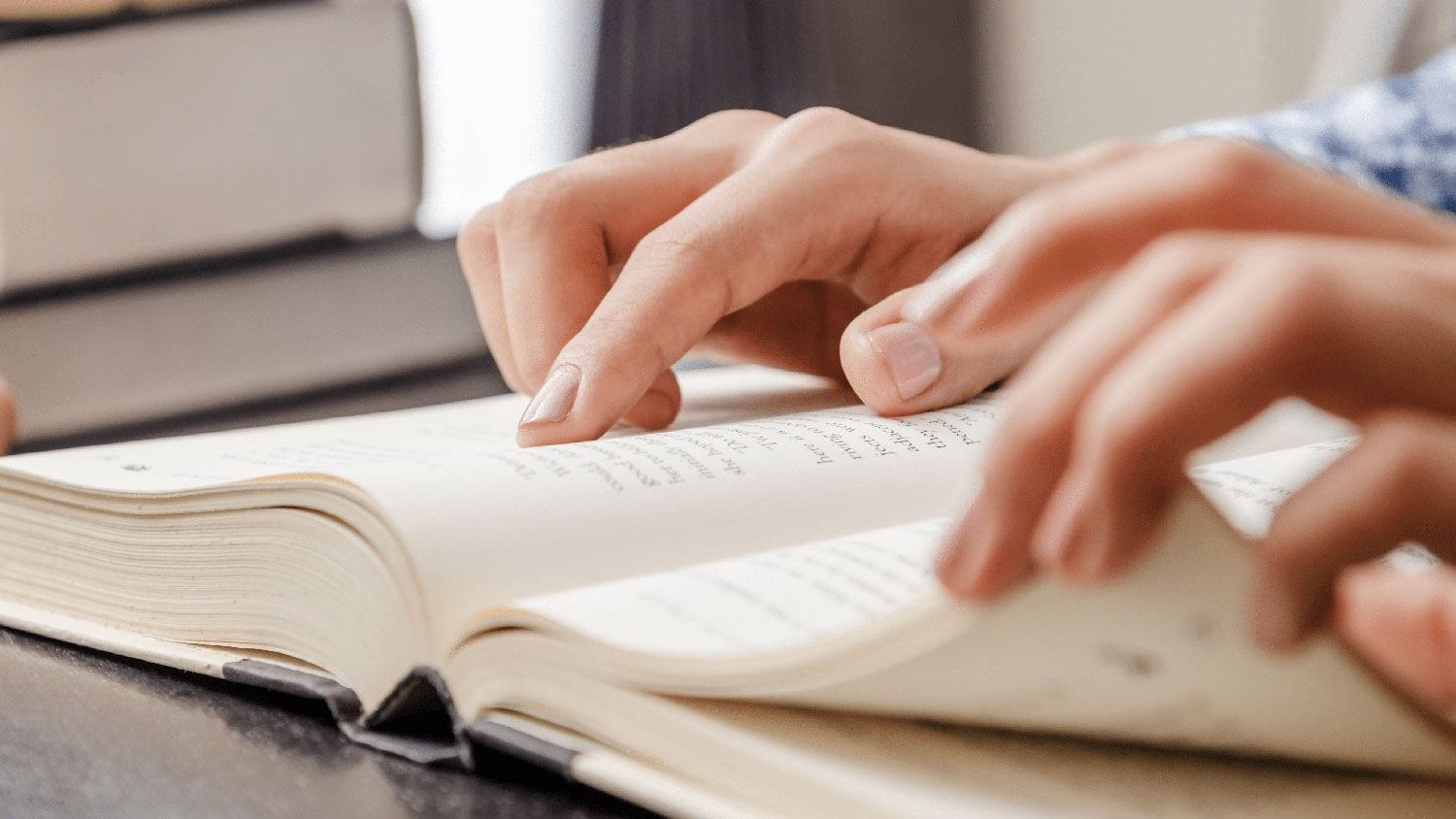 6. Follow the Cross-References
Use cross-references to locate other passages that might shed light on what's going on. Different books of the Bible often talk about the same story. For example, in Acts, Stephen summarizes Old Testament history and connects it to the story of Jesus. The Book of Hebrews refers to lots of Old Testament passages and is harder to understand if you've never read the Old Testament.
---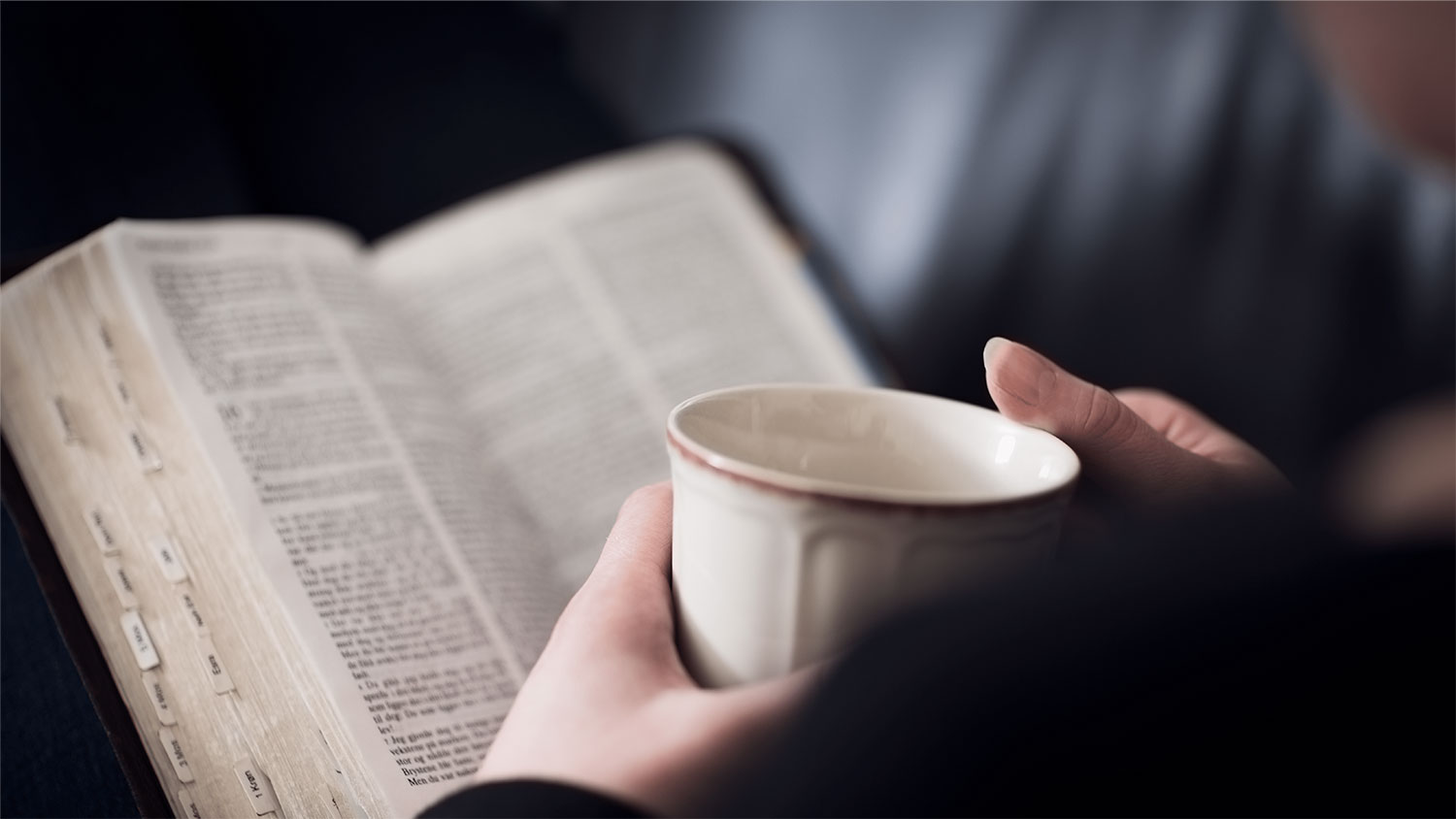 7. Start With the New
Become familiar with the New Testament before trying to wade into the Old Testament. At the end of Luke's gospel, on the road to Emmaus, Jesus Himself shows two of His followers how the Old Testament is a book about Him. The better you know Him through the New Testament, the better you will be able to recognize Him in the Old.
 
There are a couple more things you should keep in mind. First, you can't understand any of the Bible without the help of the Holy Spirit. Pray for understanding. Second, take your time. God's Word is unchanging, so there is no rush. God will reveal things to you in His own time as you consistently go to His Word for understanding.
how to study the bible for beginners

How to Study the Bible (A Beginner Friendly Guide)
BIBLE STUDY
You open your bible, flip through a few of its pages, and let out a sigh of overwhelm. I get it, studying the bible can feel intimidating, even scary. I know you want to dive into God's word; and I know you are anxious to learn more. But, you're not too sure where to start. While studying the bible can seem like a challenge, it's actually pretty simple once you have the right tools in place. Are you ready to embark on this life-changing journey with the God of the universe? Are you ready to learn and grow as the Holy Spirit speaks into your life? Then keep reading because I am going to show you how to study the Bible even if you are a beginner.
Now, before you start any bible study, I recommend having these resources nearby.
Bible
Pens
Highlighters
Notebook/Journal
Bible Dictionary/Commentary
Why are there so many Bible translations out there and which should I use?
Does that question sound familiar? Yes? Well, I'll break it down for you. There are three major types of bible translations and each serve a different purpose for us as readers. These include the word for word, thought for thought (or meaning for meaning), and paraphrased Bible versions.
Word for word follows the original Hebrew, Aramaic, and Greek texts most accurately. These are direct translations. Examples of these include the King James Version, English Standard Version, and the New Revised Standard Version.
Thought for Thought versions convey scripture in its most understandable wording. Ancient cultural "slang," sayings, and expressions are replaced with modern ones that can be easily understood by today's reader. These include the New International Version and the New Living Translation.
Paraphrased versions are the least accurate to the original text. Authors are given a great amount of freedom in interpretation, so some passages may stray slightly from its original meaning. However, they are very easy to read in modern language. A popular paraphrased Bible translation is The Message translation.
Related Posts You May Want to Read:
How to Overcome Anxiety Through God's Word
5 Ways to Let Go of Perfectionism and Embrace God's Will
How to Trust God in the Middle of Uncertainty
Which Bible translation should I use?
Ultimately, the decision is up to you but I recommend having a word for word version for deep study. When studying the Bible, you want your interpretation to be as accurate as possible so that you don't miss anything. Sure, these might be a bit harder to grasp but that's why we have so many tools and resources available to us to make understanding them easier.
I study with an English Standard Version from the Daily Grace Co. and use a New International Version if I'm just reading quickly or trying to get the overall gist of a particular bible passage. I'll use a paraphrased version for entertainment, quoting, or if I want to share scriptural encouragement with someone who is completely new to the bible.
---
What Bible Study tools and resources are available for use?
There are many Bible study tools and resources you can use when studying the Bible. Here are a few of them.
Bible Study Tools – A database of over 20 Bible translations, commentaries, concordances, dictionaries, and encyclopedias. It also includes popular history books, texts, and writings on the beginning of the early church, Bible lexicons, maps, guides, and other resources to enhance your bible study experience.
Blue Letter Bible – This is very similar to Bible Study Tools. It contains in depth study software that include commentaries, concordances, Greek and Hebrew word tools, sermons, and commentaries. I personally use the Blue Letter Bible in my personal Bible Study.
Bible Gateway – Bible Gateway is great because it contains a large database of Bible translations in a variety of languages. I love that you can enter a keyword or topic in addition to a bible verse when searching. It helps if you have a topic in mind but aren't sure of the specific passage it comes from.
You Version – Finally, YouVersion is a Bible app filled with a huge database of translations as well. However, its Bible reading plans and devotionals make it unique. They cover a wide variety of topics from healing and freedom to singleness, dating, and marriage.
She Reads Truth – She Reads Truth is very similar to You Version but its Bible plans are geared towards women. Each devotional has prompts and takeaways to help you grasp the full meaning of the passage as you read. If you aren't ready to start studying on your own, one of their Bible plans might be a great way to start off!
Why should I even care about going deeper in Bible study? Isn't surface knowledge enough?
No, it's definitely not enough! The Bible says that those who hunger and thirst after righteousness will be filled. (Matthew 5:6) If you only study on the surface, you will only gain a surface understanding. But, God has so much he wants to show you. God's word will literally illuminate your life and bring hope to dark places. But you cannot receive that light and hope if you do not seek for it. Personally, sometimes in-depth study of a particular passage in the Bible would be my key to breakthrough. Plus, why would you not want to have the fullest possible understanding of your Savior and Creator?
How I study the Bible
It has taken me a while to figure out a Bible study method I really love. My method is still ever-changing. However, I will share it with you in case you wanted to take it and modify it to suit your Bible study needs.
As I mentioned earlier, I use the ESV Journaling Bible from the Daily Grace Co. in Bible Study. I love its wide margins that I can write notes, doodles, and observations in. Yes, I draw in my Bible! (but that's a topic for another day.)
Let's go through my routine in steps:
Start off with prayer
I start off in prayer and invite God to open up my heart and teach me through his word.
Read through once without highlighting or taking notes
Next, I dive right in and read through the passage first without highlighting or taking notes. I want to get an overview of what the passage is saying before I try to look for details. As I am reading, I do make a mental note of anything that stands out so I can come back to it later.
Read through a second time and highlight, circle, underline, and make note of any observations
I read through a second time and highlight, circle, underline, and make note of my observations. I write down my questions, the things I find shocking, and the comments I have. If I feel convicted about something, I write that down too so I can pray about it later. Try to have no reservations in this step. You don't have to be perfect, simply write down any observation that comes to mind.
Look into Bible study tools
Next, I consult my Bible study tools. Most days I'll use a commentary but sometimes I'll also use a concordance to look up what words mean in the Hebrew or Greek text. I'll also cross-reference at times, especially if the passage I just read reminds me of anything I've read before. Commentaries and sermons from theologians are great but I always try to remember to allow the Holy Spirit to lead by Bible study. Ultimately, he knows his word better than anyone else. That being said, I take everything I read with a grain of salt.
Pay attention to the historical context
After this, I take a look at the historical context surrounding the passage. What was going on when it was written? Who was it written to? When was it written? Where was it written? You can discover some of the historical context right in the passage itself but there are also historical resources you can use to get a deeper understanding of the social/political/economic climate the passage was written in.
Consider the meaning for today and its personal application for my life
Finally, based on my understanding of the passage from my Bible study, I think about its meaning for today and it's personal application for my life and walk with Christ. I choose 2-3 takeaways and focus on them throughout the day. I also consider what the passage reveals about me as a human being. Does it speak of any hidden sin, attitude, or thought pattern that I need to repent of? Is it challenging me to draw closer to God? To trust him more? To have faith? I ponder these questions in prayer and ask God to help me through whatever he has revealed through his word.
A few other things you should know
I study one book at a time, instead of skipping around. This helps me to fully grasp the meaning of the book overall and how each chapter relates its message. I am currently studying the New Testament and have been doing so for about a year. I go in the canonical order and finish one book before going to another.
Also, I only study one chapter per day. Going slowly helps me to really take in and absorb the meaning and application of what I am studying.
Other Bible Study Methods
My technique is not the only one out there. There are so many others. In fact, I would encourage you to draw from the various methods to create your own. Your most effective bible study will be the one personalized to you. I won't go into detail but here are a few of the other types of Bible study methods out there.
Acronyms
Book Studies
Color Coding
Topical Studies
Bible Verse Mapping
Final Advice
I hope this article was helpful for you. My final advice would be to choose the method that's simplest for you. Take other methods and modify as necessary to fit your needs. The most important thing is that you have a clear understanding of scripture, are applying it to your life, and that you remain consistent in study.

13 TIPS FOR STUDYING THE BIBLE FOR BEGINNERS OR EXPERIENCED BELIEVERS
Get the right Bible translation. I have only ever met one person who preferred the King James Bible over all others. It is hard to read and most of it doesn't make sense to modern English speakers. Let's just get that right out in the open. Most churches that I've been to use the NIV, and that is a sound and solid translation that is well respected. I've heard that the ESV is considered the most accurate translation according to the ancient languages, but I personally prefer the NLT. Some people really like The Message. The NLT and The Message are paraphrased translations which mean they weren't translated word for word which makes them both slightly less accurate but also worlds more readable. The ICB (International Children's Bible) translation is another paraphrased translation that removes some of the wordiness of the text and uses clear, concrete language intended for children but helpful for adults too.
You can go to Bible.com to read many different translations of the same verse or verses and get a feel for which you prefer. My point in telling you all this is that there are dozens of translations, and they vary widely, but they are ALL good and valid ways to read and study the Bible. 
Get the right Bible. I personally really like this illustrated NLT study Bible, but I've also included an assortment of Bibles that I have and recommend at the bottom of this post. (Full disclosure: I may have a problem with buying Bibles. A girl can never have too many, right?) Choose a translation that you like, one that makes sense to you, and buy a paper Bible in that translation.
I am a digital girl for most things, but I like to read the Bible in paper. Somehow, it makes more sense to me when I can read, highlight, and write in the margins. I like to be able to put dates next to the verses that I've studied so that the next time I am led to those same passages, I can look back and remember what I learned the last time.
Don't be afraid to write in your Bible. I've dabbled in Bible journaling over the years, and that involves coloring in the Bible and sometimes over top of the text. (I have a special Bible just for that and don't do it in my normal study Bible.) But even if you don't go that far, writing notes and dates in your Bible is important for consistent Bible study. Another important act is highlighting or underlining in your Bible. (Here's a good Bible highlighter that won't bleed through the pages.) You need a way to mark passages that were important to you. After reading The Circle Maker, I also started circling God's promises in my Bible and writing the dates on which I noticed them.
Start small. The first time I ever really read the Bible, I signed up for a Bible in 90 Days challenge. I'm not even kidding. I jumped in with both feet and read the Bible for 2 hours a day at first, and then I petered out somewhere around First or Second Chronicles. I'm amazed that I got as far as I did for as much work as it was. Don't be like me. Start with a goal to read the Bible one chapter a day or for 10 minutes a day. Once that becomes a habit, you can always up your game if you're able or rest comfortably knowing you're doing what you can. But if you start with an overly ambitious goal and don't hit it a few times, you more than likely will give up.
Schedule Bible study. What you plan to do, you do. What you wish you'll do, you never get around to doing. Have you ever noticed that? Schedule a time to do your Bible reading and studying, and then anchor that time to something you already do. For me, I read and study the Bible after I write in my journal. I do both of these things right before I start work in the morning, at my desk in my home office. I like starting my day with the Bible, but when I was a teacher, I often ended my day with the Bible. It doesn't matter when you do it, only that you do it. The anchoring step is important here. It's hard to get your brain to establish a new habit without an anchor. The anchor is like a trigger that reminds your conscious brain that it's supposed to do something. So perhaps your anchor could be that you study the Bible right after breakfast or after lunch or right before you shower or whatever. Just choose something that you always do and make a point to always study the Bible along with that other thing.
Get your stuff together. This is a big beginner mistake. Whenever you've decided to do your Bible study, you likely will not do it unless all your materials are in the same place at the same time. So get it all together and put it in the place where you'll study. Make sure you have your Bible, a pen or pencil, your devotional or Kindle, and anything else you think you might need, all sitting in your spot, ready to go.
Pray before studying. In my Bible study, A Grateful Heart, I have listed out a prayer every day before the study begins. I pray this same prayer every single time I sit down to study the Bible, and you are welcome to use it too. I wrote it some years ago, and it makes sense to me. I ask God to join me in the study and to open my heart and my eyes to the message He has for me. It is a small thing, but I think it makes a difference.

There's also a really nice prayer in Jen Hatmaker's book called A Modern Girl's Guide to Bible Study. I wrote it in the beginning of my journaling Bible, but it is a lot longer and I often forget about it. So I just pray the prayer above which I have memorized.
Avoid rules. Christianity is not about rules, no matter what some people say. Being a Christian, a follower of Jesus Christ, is about having a personal relationship with Him. Yes, He calls us to read and study His Word. That is true. But He does not say "Thou shalt read 3 chapters of the Bible per day." Doesn't that sound ridiculous? I said above that you should start small, and I totally mean that. If you can only manage to read one verse a day, then read one verse. It was one more verse than you read yesterday, right? It counts.
In A Grateful Heart (sample page pictured above), I suggest a passage to read, always a chapter or less, and a verse or two to write. I'll get to writing more below, so hold on to that, but the reading is always relatively short. I think that's important. We are busy people, and we don't have time to sit and read our Bibles for 30 or 40 minutes a day. It would be nice if we did, but we don't. We can manage whatever we can manage, and that is good enough. Don't let yourself get trapped in what you should have done so that you fail to do what you could have done.
Write scripture. As a former high school teacher with a Master's degree in education, I can tell you all about the research showing that handwriting helps you to retain information infinitely more than reading it alone, but the research would probably be boring as heck. Instead, let's leave it at that. Writing matters. Make it a habit to handwrite whatever verse or verses you choose to focus on each day. (Not necessarily the entire passage you read, but just a verse or two that stuck out to you and felt significant.) Keep a journal for this purpose because that will help you to look back and see what you were thinking about at different times. It will be a record of your walk with The Lord.
Consider a daily devotional. A devotional is a collection of short, Bible-focused passages that you can read to get a bite-sized piece of the Bible to think about as you go through your day. Most of the time, they include a scripture reference and short (a paragraph up to a couple of pages) reading and then a prayer. You can use A Grateful Heart as a daily devotional for the two weeks of the study, and I highly recommend that. The daily lessons tie back to the reading passages and give you a place to springboard into your own study. After you've finished A Grateful Heart, you may like to move on to Jesus Calling or Jesus Always, two of my favorites. I read both every day to see which resonates and spurs me on to further study, and they both minister to my heart in different ways. If you'd like more suggestions for great devotionals, I have included a bunch that I've personally used in my Amazon shop.So now that you've got a Bible and a devotional, and you're all set to go. What's next?Or, you've finished A Grateful Heart. What's next?A big mistake that beginners often make is to just open the Bible to a random page and put their fingers down on a random verse and start reading. They don't know what else to do. (Please tell me I'm not the only person who tried that aimless method at least once before.) But that is not a good method.What follows are three additional methods to choose a passage that you can use to read and learn scripture.
Choose a theme. I have published more than a dozen topical Bible verses lists on everything from disappointment to anger to loneliness to joy to miracles to grace. If you poke around in the Bible study section of the blog, you will find them. Another great resource for these topical lists is my Printables Vault where you can find every Bible study printable I've ever published, including all the topical lists and A Grateful Heart. (They are all included in one price for the vault.) Wherever you choose to get your list of verses, the key to studying thematically is to choose one verse per day, starting at the top. Look up the verse and read the verses before and after it to get a solid idea of what the whole passage is saying. What message does God have for you in these words? Write the verse or verses that are meaningful to you in your journal, on paper with a nice pen. Pray over them and ask God to open your eyes to His message. Write the date in the margin and try one of the Bible study methods here to explore the verse or passage.
Choose a book. I love the book of Philippians and also the Gospels (Matthew, Mark, Luke, and John). They are easy books to read, especially for beginners, and they pack a powerful punch. Nearly every verse in each is important and personally meaningful. All five are in the New Testament which is the part of the Bible about Jesus, and the Gospels are the books about his life from birth to death and beyond. The New Testament (for the most part) is much easier to read than the Old Testament, and I have always enjoyed it more (except for Genesis which is my favorite book). Start in the New Testament and select a book to read. If you're using a study Bible, it will have resources at the beginning of each chapter that will help you to understand who wrote the chapter, when, and why. Then you can move on to actually reading the verses a little at a time.
Start at the beginning. At one point, I purchased a chronological study Bible and intended to read through the Bible from the beginning to the end in chronological order. (The Bible is not written in chrono order so this involves a fair amount of shaking things up.) I got about a third into it and petered out in my daily commitment (about as far as I did that time of the Bible in 90 Days), but I picked it up not long ago and restarted. Starting at the beginning is nice in a way because you start out with a bang: Genesis is one of the most interesting and action-packed books of the entire Bible. But then you move into the laws of Moses and all the sacrifices and whatnot of Leviticus, and all that can be hard to plow through. If you decide to start at the beginning and find your mind wandering and commitment waning as you get through those laws and procedures and sacrifices, feel free to change it up and read something else. Remember, there are no rules, right? This is probably my least favorite way to study the Bible, just because of those chapters near the beginning that are so hard for me.