Last Updated on December 24, 2022
Study modeAttendanceDuration3 years full-time or equivalent part-timeQTAC code115461ATAR80.00 for BrisbaneFees (first year)*
$8338 CSPStart datesSemester 1 – February , Semester 2 – To be advised
Overview
It's an exciting time for paramedicine. As one of the fastest evolving health professions, ACU aims to be at the forefront of change and creating paramedics for the future. By developing professional paramedics who are emotionally intelligent and motivated to improve communities we provide the foundations for you to deliver compassionate primary, urgent and or emergency health care in challenging and dynamic environments. Through authentic learning and diverse clinical experiences, you will develop key attributes for paramedicine.
The knowledge and skills developed are applicable for the national and international workforce. For those meeting a high-standard within the Bachelor of Paramedicine, you will be eligible to apply for Honours program upon completion.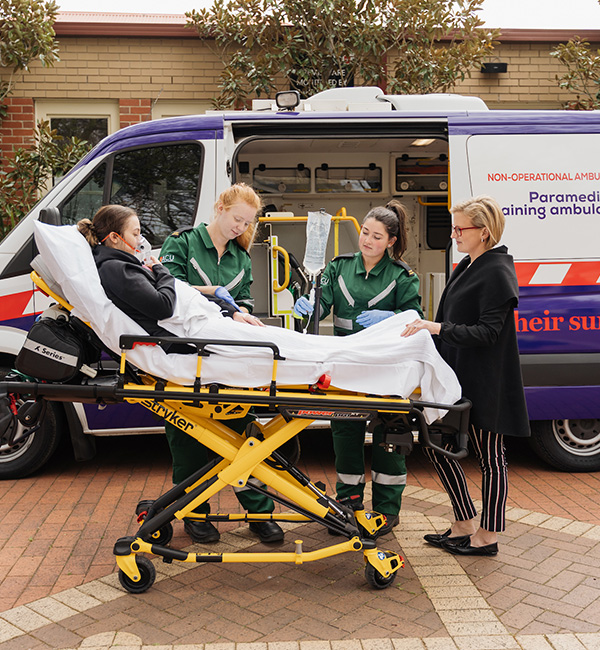 Professional experience
Students will undertake five clinical practice units in acute health care settings, throughout the course.
As part of your course, you will be placed in a range of organisations to integrate the theory you learn with practical workplace experiences (placements). As part of your enrolment, you must complete the Faculty of Health Sciences pre-placement requirements. To ensure you meet these requirements you need to start as soon as possible. Visit ACU's Work Integrated Learning (WIL) website to view your Pre-Placement Requirements checklist.
Medical and Physical Capacity Test
Students enrolled in the Bachelor of Paramedicine will be required to undertake a medical and physical capacity test prior to commencing clinical placement with an Australian Ambulance Service. This is an ambulance service mandatory requirement.
Professional recognition
As of 1 December 2018, paramedicine has become a regulated profession under Ahpra .
ACU graduates of the Bachelor of Paramedicine and the Bachelor of Nursing/Bachelor of Paramedicine are eligible for registration with Ahpra. Ahpra has a list of ACU's graduates from 2015 onwards. Paramedics who graduated prior to 2015 will need to demonstrate that they are using their paramedic knowledge and skills in their current work. Some aspects of nursing would contribute to this body of evidence.
The Bachelor of Paramedicine and the Bachelor of Nursing/Bachelor of Paramedicine were previously accredited by the Council of Ambulance Authorities (CAA). Since national registration of Paramedicine in Australia, the Paramedicine Board of Australia extended ACU's Paramedicine programs accreditation until December 2021, with the revised course seeking accreditation in 2022. Graduates will be eligible for registration as practising paramedics with the Australian Health .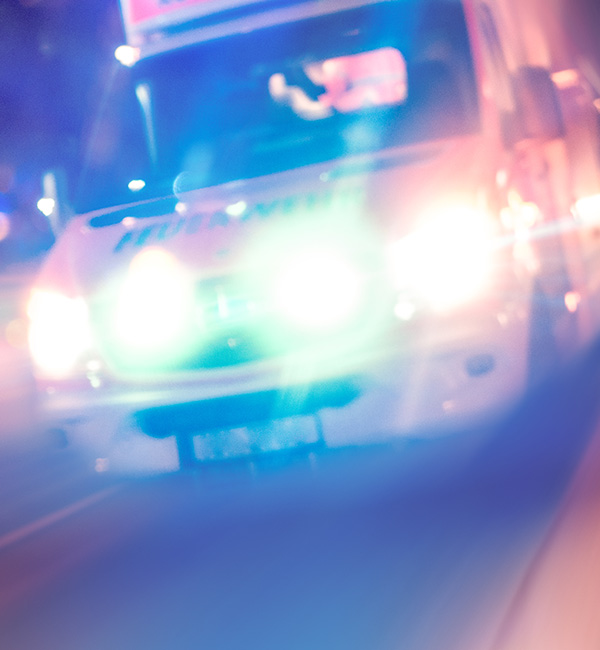 Careers
Graduates will be eligible for employment as a paramedic with an emergency ambulance service in Australia and in some international ambulance or health organisations.
With further study qualified paramedics can go on to become:
intensive-care paramedics (ICPs)
team leaders
clinical instructors
ambulance service managers
specialist educators
flight paramedics
special operations team (SOT) rescue paramedics
Entry requirements
Expand all
An applicant must also comply with the Admission to Coursework Programs Policy.
To be eligible for admission to the course, an applicant must have completed the following prerequisites at year 12 level, or equivalent.
| State | Prerequisites |
| --- | --- |
| New South Wales | Assumed knowledge: Nil at year 12 level |
| Queensland | Prerequisites: English (Units 3 & 4, C) |
| Victoria | Prerequisites: Units 3 and 4 – a study score of at least 30 in English (EAL) or 25 in any other English. |
Disclaimer: The course entry requirements above are for 2022 Admission. Refer to your relevant Tertiary Admission Centre website for future years' entry requirements.
View transparency admission information
Applicants with recent secondary education
Applicants with vocational education and training (VET) study
Applicants with higher education study
Applicants with work and life experience
Adjustment factors
Inherent requirement
Pathways
Expand all
Pathways into course for current or recent Year 12 students
Pathways into course for applicants with previous study and/or life experience
Further study
Fees
Collapse all
Course costs
Average first year fee*
$8338 CSP
All costs are calculated using current rates and are based on a full-time study load of 40 credit points (normally 4 units) per semester.
A student's annual fee may vary in accordance with:
the number of units studied per semester;
the choice of major or specialisation; and
elective units.
The university reviews fees annually.
Payment options
You should be able to concentrate on getting good marks instead of worrying about how you'll pay your fees. We have a number of options that can help you ease the financial burden, including government assistance, scholarships and income support.
Scholarships
You could be eligible for one of the hundreds of scholarships we award each year to help students from across the university with the cost of studying, accommodation or overseas study opportunities. Some of our scholarships are awarded on the basis of merit, but these aren't just for the academically gifted; ACU also recognises excellence in community engagement and leadership. We also offer a range of scholarships for those who may be struggling financially or who have faced other barriers to accessing education.